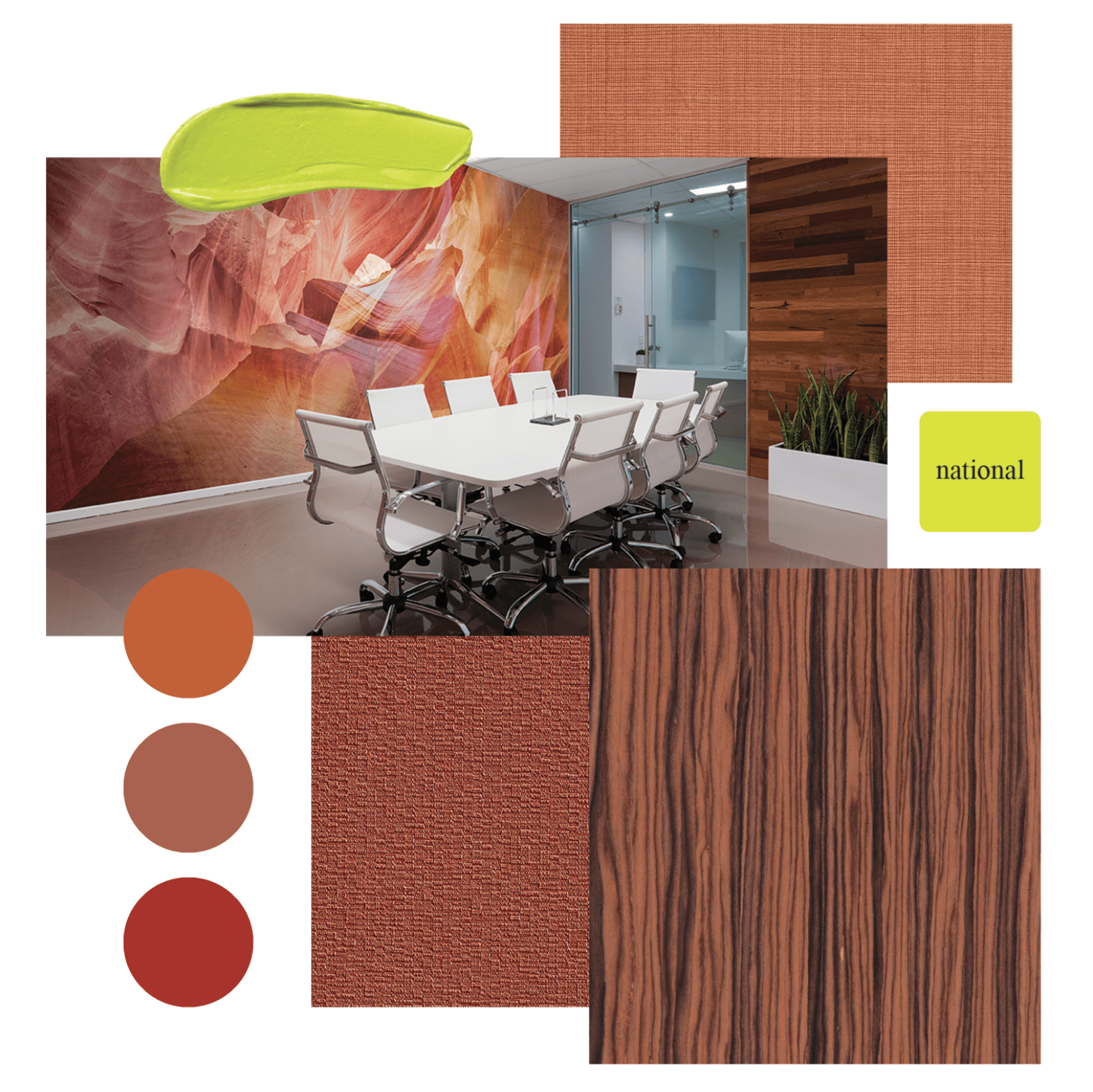 Conference rooms are the space for productivity and creativity. According to DataProjections, "A conference room is where the company's operations are formulated, where important decisions are made and progress is analyzed. It is, in short, the nerve center of the office, so it needs to be as functional as possible."
Bring Nature Inside: Inspired by the Painted Desert in the American Southwest – Known for its brilliant color and red rock – Level's new design offers 6 standard colorways with variety of substrates. Order Samples for Painted Desert
Reflect Your Company's Brand: Conference rooms are a peek into the rest of your company. Make sure to bring the culture and brand colors into your design. Our wallcovering collections have unlimited color variations, if you'd like your walls to be color matched to a Pantone color, request a digital consultation with your representative.  Find your Rep  
Clear Presentation Area: It is critical to position the presentation area where everyone in the room can see the presenter ( avoid designs where half the room would turn their backs to other members ) Consider your main wall for WriteProjection –This easy to read surface is the perfect solution for all projection and writing needs.
Food/Beverage Area: During long meetings, it's nice to have treats to be sure your team is fueling the creative ideas.  Create a coffee and snack bar. Wallcovering shown behind the snack bar: Theory (Y46448TY)
What are you thoughts on designing a conference room? Are there any other key elements you'd consider as well? Let us know in the comments!