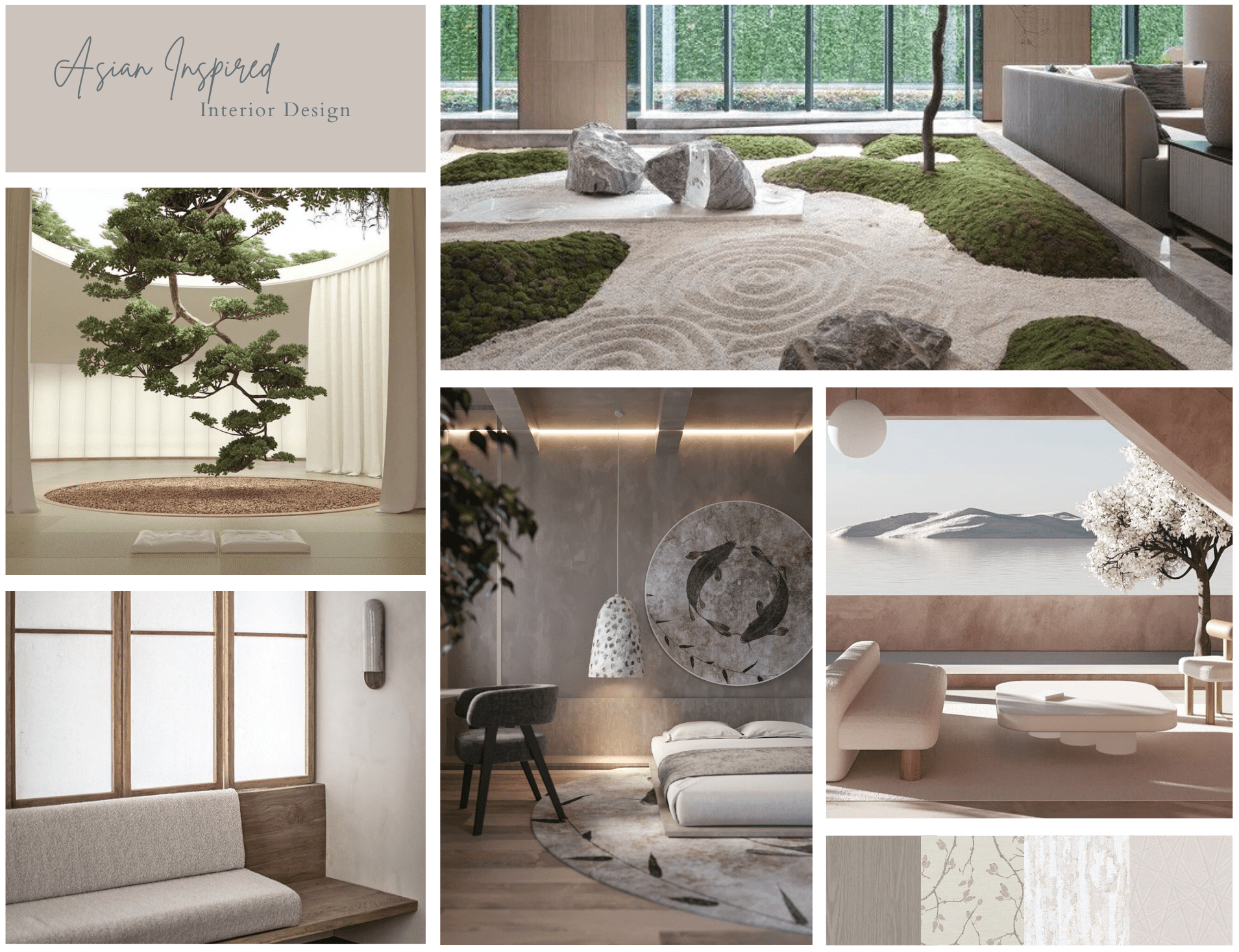 The minimalism of Japanese-style interiors refresh and sooth the soul in an inexplicable way, and the warmth of finely crafted Chinese pieces imbues the rooms they adorn with subtle elegance. Whether it's the colors, textures, forms, or mystical qualities that stir our emotions, Eastern style seems to resonate with a great many of us.
Zen dictates a life of simplicity. Materials used to create a zen-like effect are pure, simple and natural. Earthy textures and hues often have a soothing effect. Adopt the principles of zen design with elegant wallcoverings. 🕊Shown above :  Chenille by Command (X) – Boka Bloom by Colour & Design (X)
Eastern design treats space as a blank canvas with a desire to bring elements of nature indoors, establish natural harmony and reinforce the balance of yin and yang. Natural wood tones enhance this minimalist setting. Wallcovering Shown above: Sienna by Command – Order Samples Here (X)
Unlike Zen, Feng Shui does not promote minimalism. The phrase Feng Shui means "wind and water", and it focuses on creating a positive flow of energy. To reach the perfect balance, there needs to be an equilibrium of hard and soft, smooth and reflective surfaces.
The Feng Shui phenomenon and Zen interiors have proved that Asian design has longevity. Frank Lloyd Wright, world-renowned architect, looked to East for much inspiration. Interpretations of Asian design elements can be seen in his masterpiece, Fallingwater, with its cantilevered slabs set over a waterfall – a seamless integration of site and architecture.