The Vandivort was originally built in the 1906, and went through a large renovation in the 1980s. During this time it was officially added to the Springfield Historic Sites and the National Register of Historic Places. 
Over a century later, the McQueary brothers purchased the Vandivort building and began reclaiming the building's history and original beauty. Inspired by Springfield's rich history and culture, Hotel Vandivort capitalizes on its vibrant downtown setting to offer a truly authentic experience.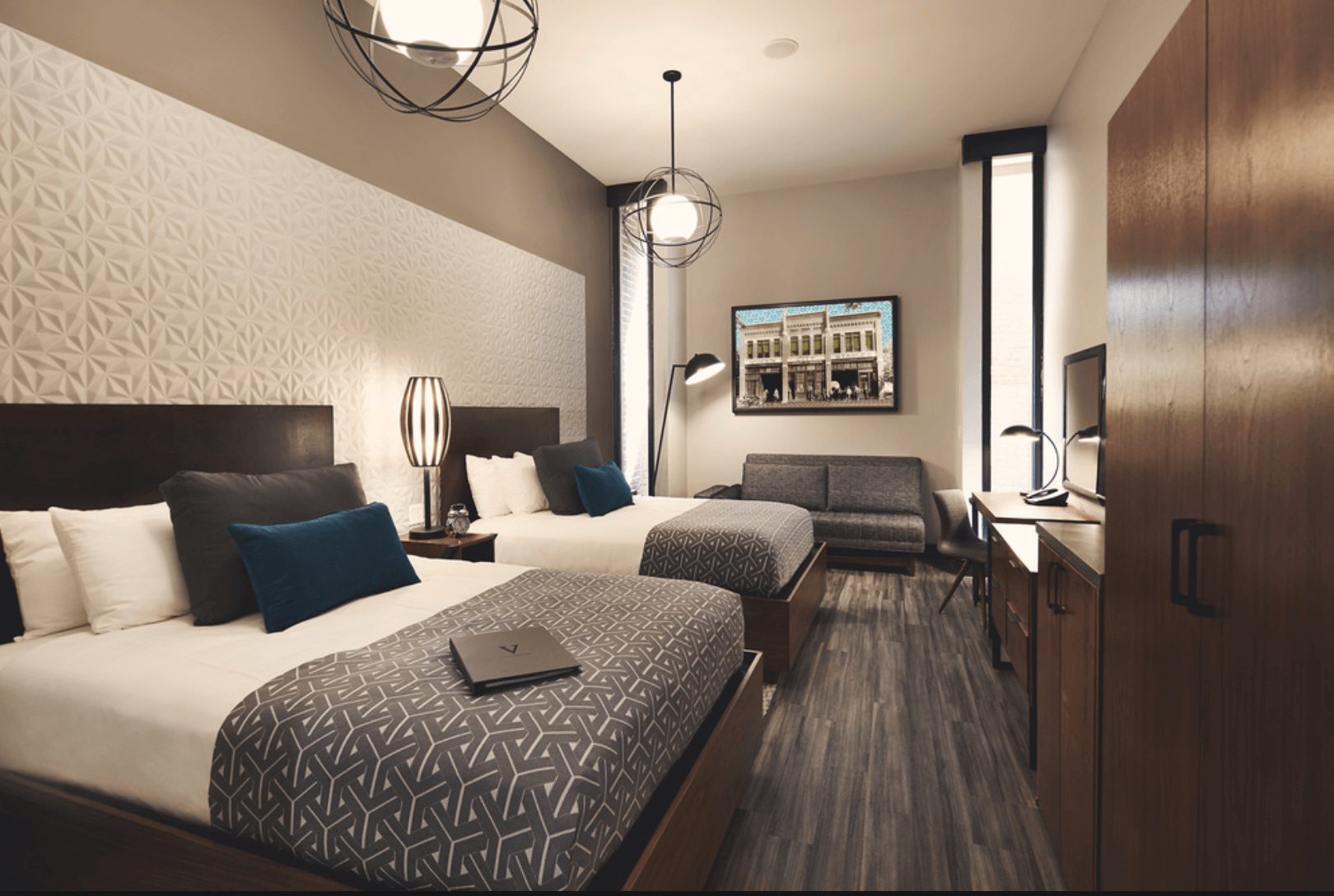 Hotel Vandivort's design accentuates the historic elements of the building, while pairing modern design with a vintage industrial vibe that compliments the building's past.
The Vandivort Hotel selected Facade Headboard Panels wrapped in acoustic textiles for their beautiful refurbishment of this unique hotel. Ask your National Wood Solutions representative about our acoustical panel options!