The Topeka Center for Advanced Learning and Careers (TCALC) is an innovative high school program created through business partnerships providing students with a unique, immersive experience, resulting in highly skilled, adaptable, global innovators and leaders.. Located in Topeka, Kansas.
This project is a perfect example of Acoustic Planks. Integrated acoustical panels, acoustical planks and acoustical clouds at different heights and elevations to deliver a unique sound absorptive environment.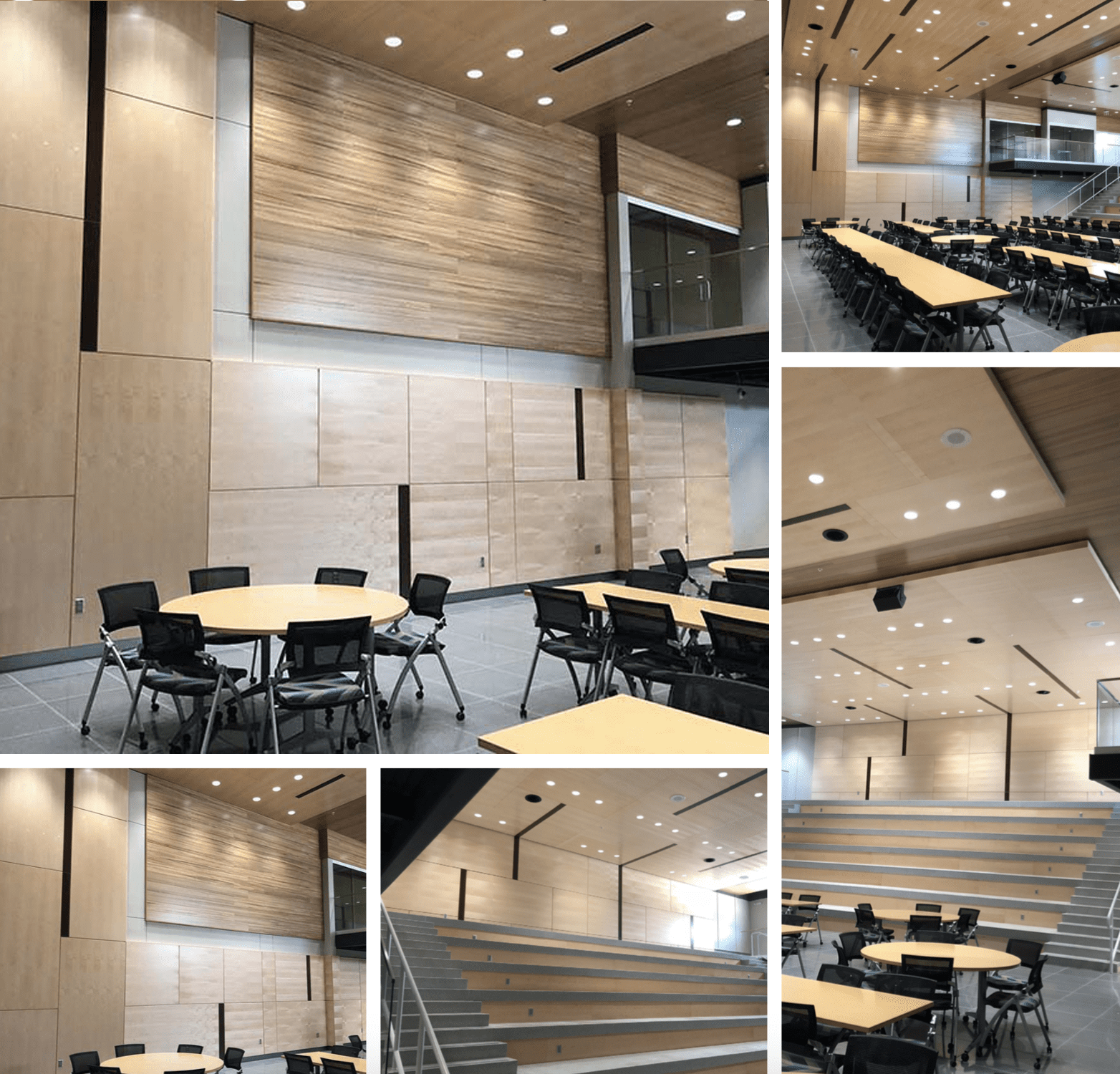 The Acoustic Wall Panels are covered in Real Wood Veneer Birch FC and are installed on the Facade System. The Acoustic Planks are made from Real Wood Veneer Paldao QC and installed using our proprietary concealed fastener. The Acoustic Ceiling Clouds are installed using our Star Clip System.