Bold, but not brash, this optically-engaging design speaks of mathematical precision and rich visual engagement within the space. Spirograph provides the sense that something exciting is sure to follow.
With Digital Imaging, your Wallcovering possibilities are no longer restricted by scale, hue, or a limited pattern library. Shown: Spirograph ( SPI101) | Wall Dimension: 17'h x 8'7"w | Hue: Silver
This design is a raster-based image. It is created to be as scalable as possible, but the image may begin to degrade when scaled beyond 12 feet in height. | Request A Quote | Order Samples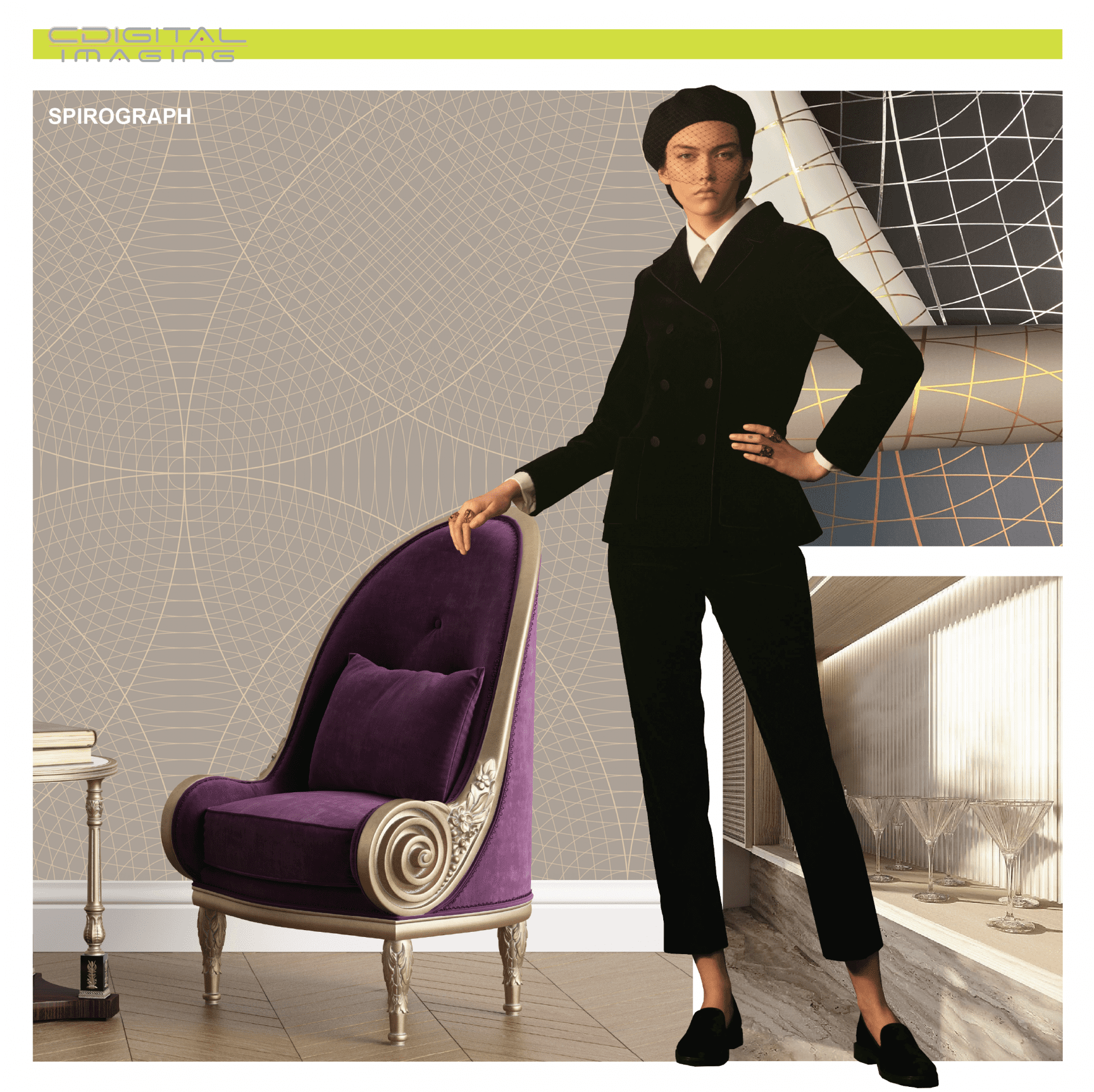 #DesignInspirarion Spirograph by CDigital-Imaging. CDigital proudly donates a percentage of sales proceeds to organizations that support preservation and habitat restoration of endangered wildlife around the world.