The history of chess can be traced back nearly 1500 years. The earliest predecessor of the game probably originated in India, before the 6th century AD. From India, the game spread to Persia and became a part of the princely or courtly education of Persian nobility. When the Arabs conquered Persia, chess was taken up by the Muslim world and subsequently spread to Southern Europe. In Europe, chess evolved into roughly its current form in the 15th century. 
The Queen's Gambit has come to life. The 21c Museum Hotel in Lexington, Kentucky.  The maximalist decor inspired by the show's colorful, midcentury-modern, wallpaper-heavy sets. The Harmon room even features larger-than-life chess pieces suspended from the ceiling to mimic the visions Beth Harmon has as she lays in bed in the Netflix show. Designers: Isabel Ladd, Mid-Century Design League of Lexington founder Lucy Jones, and Alex K Mason of Ferrick Mason Inc. Source: Architectural Digest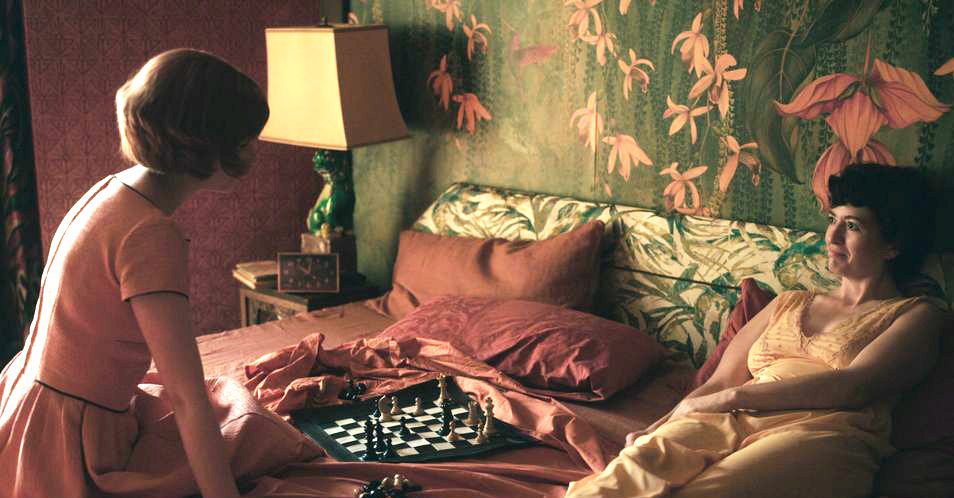 Think geometric patterns layered with faint echoes of Bauhaus and Brutalist architecture, a hint of tropical glamour, slender furniture silhouettes fashioned after French and Italian archetypes, and warm jewel tones mixed with sophisticated metallics. Thanks to the handiwork of Uli Hanisch, the show's production designer, maximalism design is trending!
Pick a pattern and go with it! Browse Wallcoverings : Geometric  ( X ) | Metallic ( X ) | Floral & Foliage ( X ) | Block & Patchwork ( X ) | Plaid & Block ( X ) | Have a design in mind? We can customize any pattern for your dream interior design!  Contact your rep | Request a quote | Browse Gallery | Mock Croc Digital Pattern Shown BELOW |
A stunning chess set displayed can instantly elevate any space. The art of chess consists of formulating a plan for the chess game and arranging the pieces to accomplish this plan in view of the opponent's best response. Same concept applies to your interior design. 
A Straight Up Chess board is not only a unique, one of a kind decoration but functional Art/decor for any room. The boards hang on the wall like Art, but are designed to play a casual game of chess. As you pass by, make your move, mark it with the "Last Move" marker and go on your way. Later your opponent stops by, makes their move and the game continues. Source: Etsy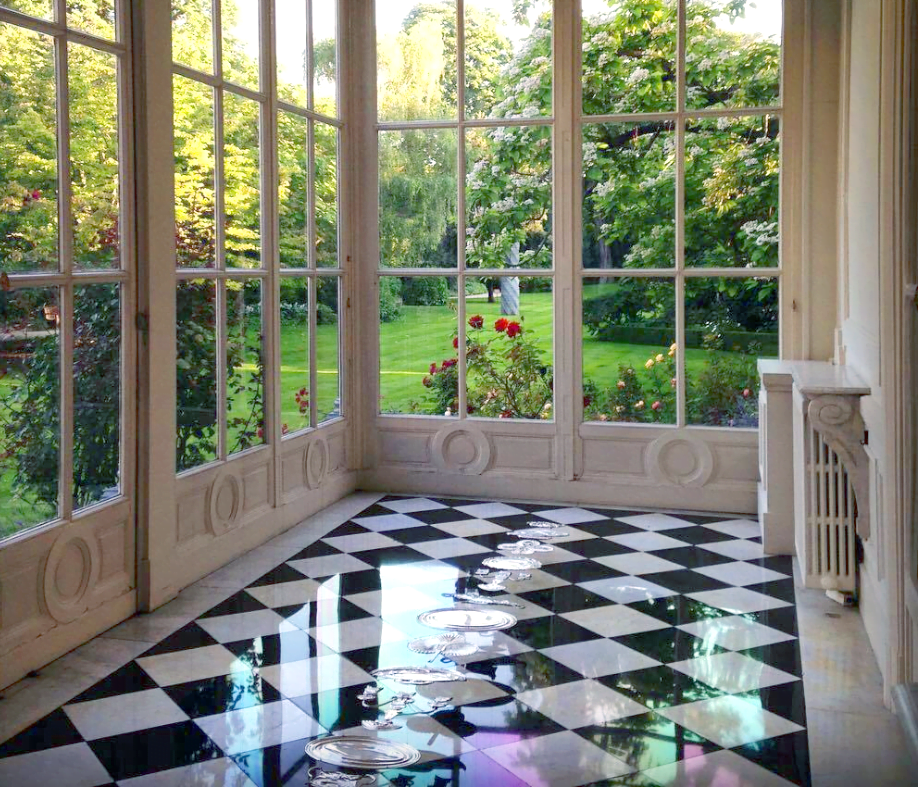 Checkerboard Tiling Or Chessboard Tiling!? This classic flooring style is a timeless go-to option for designers. Think outside of the box, pick 2 primary colors, be it black and white, or silver and green, then have fun with your design. Browse for giant chess board options to include in your interior and landscape designs both, they are the perfect activity for gatherings.