From subtle touches to all-out glamour, gold accents can be tailored to suit any interior design. Gold makes design appealing, elegant, classic and in the same time luxurious. 
Incredibly dramatic yet static in nature, this Orient-inspired design sets off a rich foreground handsomely. All about contrast, Lanterns takes the spotlight and sits back to allow other elements to speak.
Neoclassicism and Art Deco are stylistic directions where "gold" is an essential design element. Mirror, lacquer and other shiny, reflective materials also add to a luxurious Art Deco interior.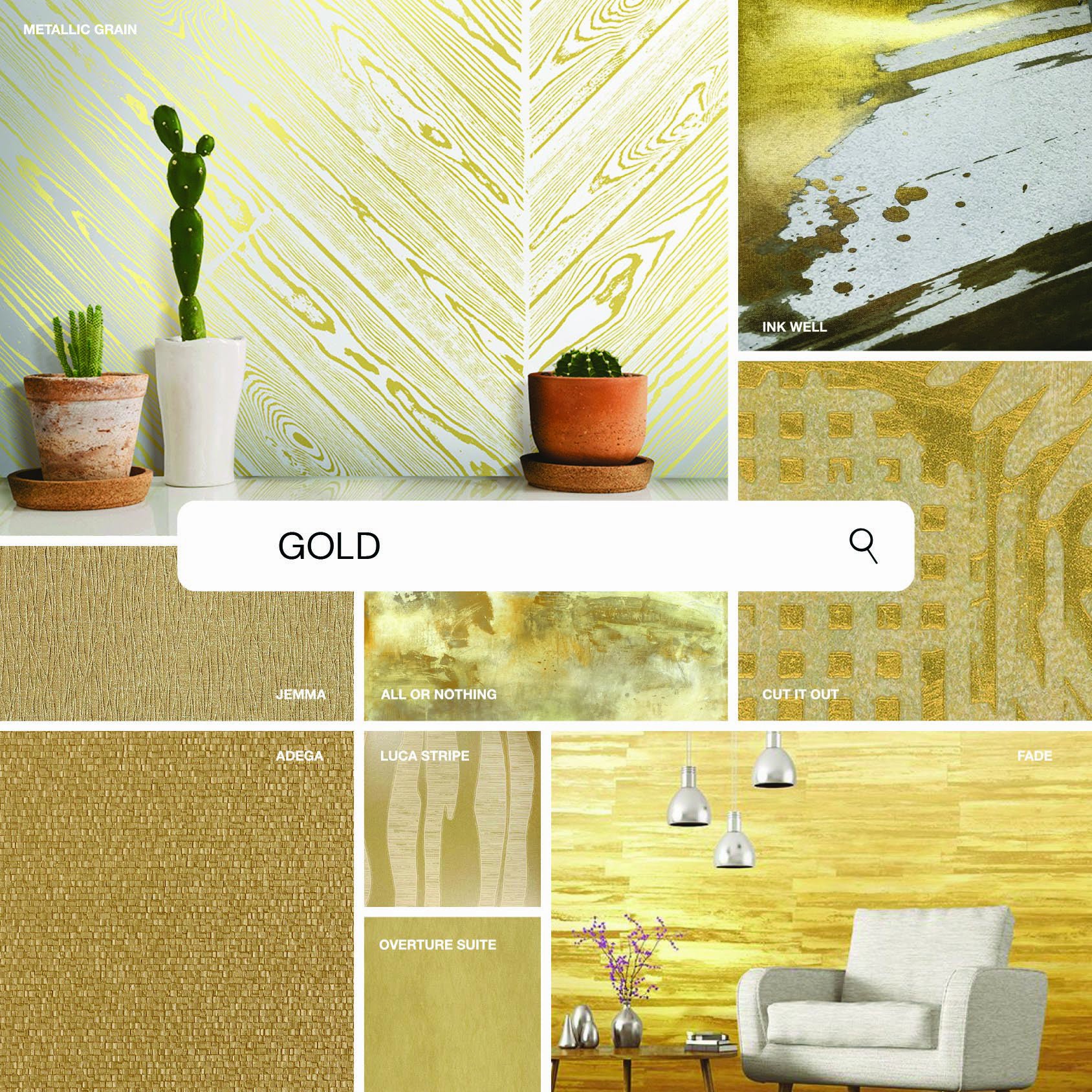 Gold looks harmonious with the same materials as silver and wood in interior design. Another win-win color combination is white, black and gold. Balance the metallic qualities with softer textures. Neutral to colorful furnitures, velvet fabrics and marble tiles are the most popular design elements matched with metallics.
If you're looking for reflective finishes, our metallic wallcoverings are the perfect solution! Browse Patterns Here!