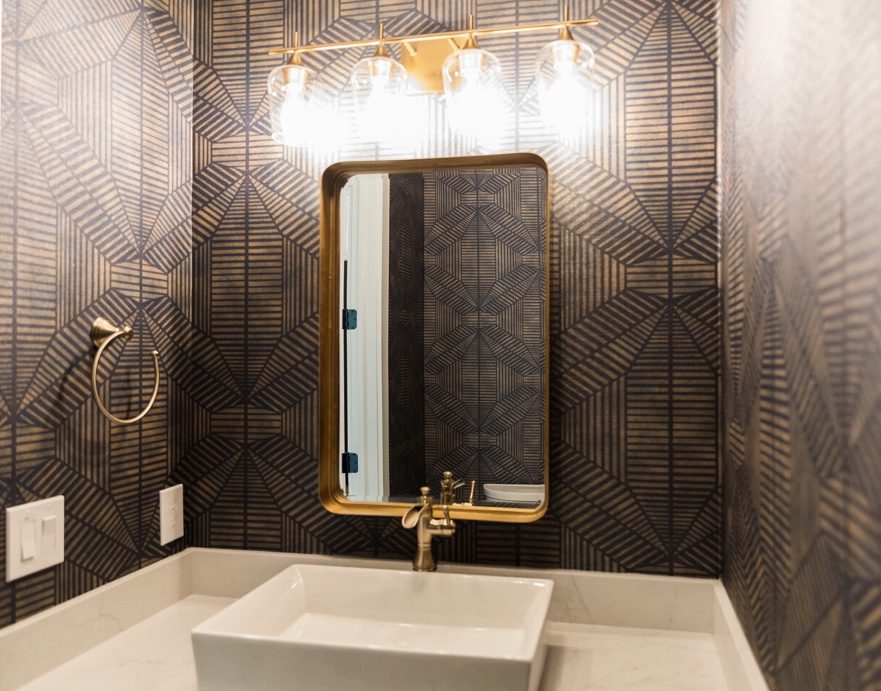 This geometric marvel embodies stylish elegance, inviting one's attention from the moment you see it.  From its lively, maze-like design to its subtle metallic accents, Meiro's Mid-Century modern appeal will visually elevate any setting.
Our Houston Rep, Mandi Hogan, commented on the wallcovering choice from one of her fabulous interior designers "I am amazed at how the scale of this pattern flowed so well in a smaller area, such as a powder room! I am seeing that Wallcoverings are becoming more and more popular in half and guest bathrooms!" Create a shockwave with the bold and striking Meiro by DeNovo Wall!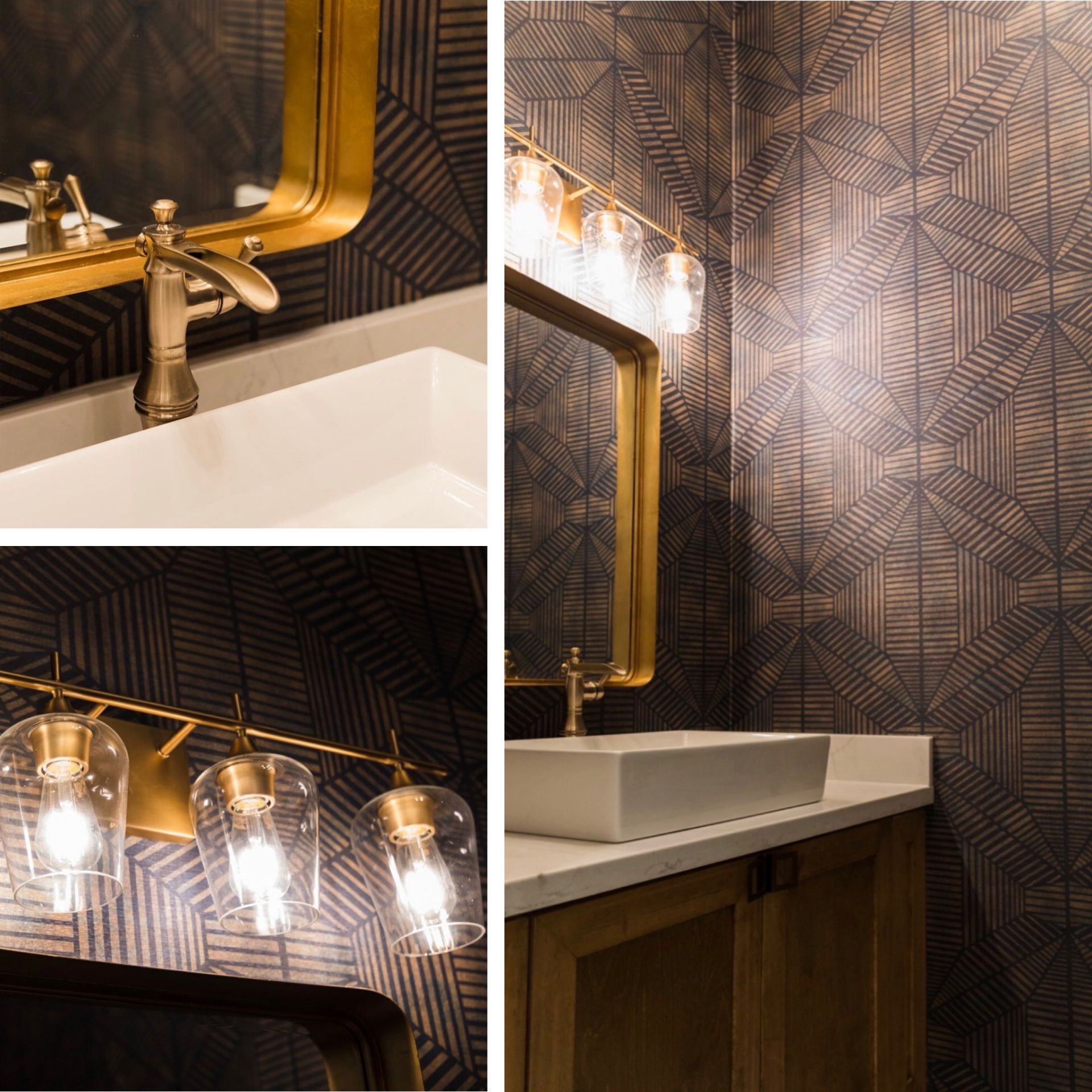 " Something about powder rooms 😍 You can get as BOLD as your imagination allows. This powder room gives me so much satisfaction 🥰. I love bold and daring and this room has a lot of character." said Lauren Ashley.
LA Weddings & Interiors is an Award Winning Full-Service Design Firm based in Houston, TX. Designer Lauren Ashley, specializes in Weddings, Events, & Interior Design, creating well-tailored, inviting environments that are sophisticated, balanced, and above all, unforgettable.