Black and white interiors are effortless, timeless and chic! Add drama and sophistication to your interior by incorporating positive and negative spaces. Pick a focal point within your interior to start your design process.
Black and white have always been a popular color choice in design. By choosing a black wallcovering for your walls, you can make your room dramatic! With the contrast of a white ceiling, marble accents, furniture and colorful artwork, you can brighten up the space and make any room feel spacious.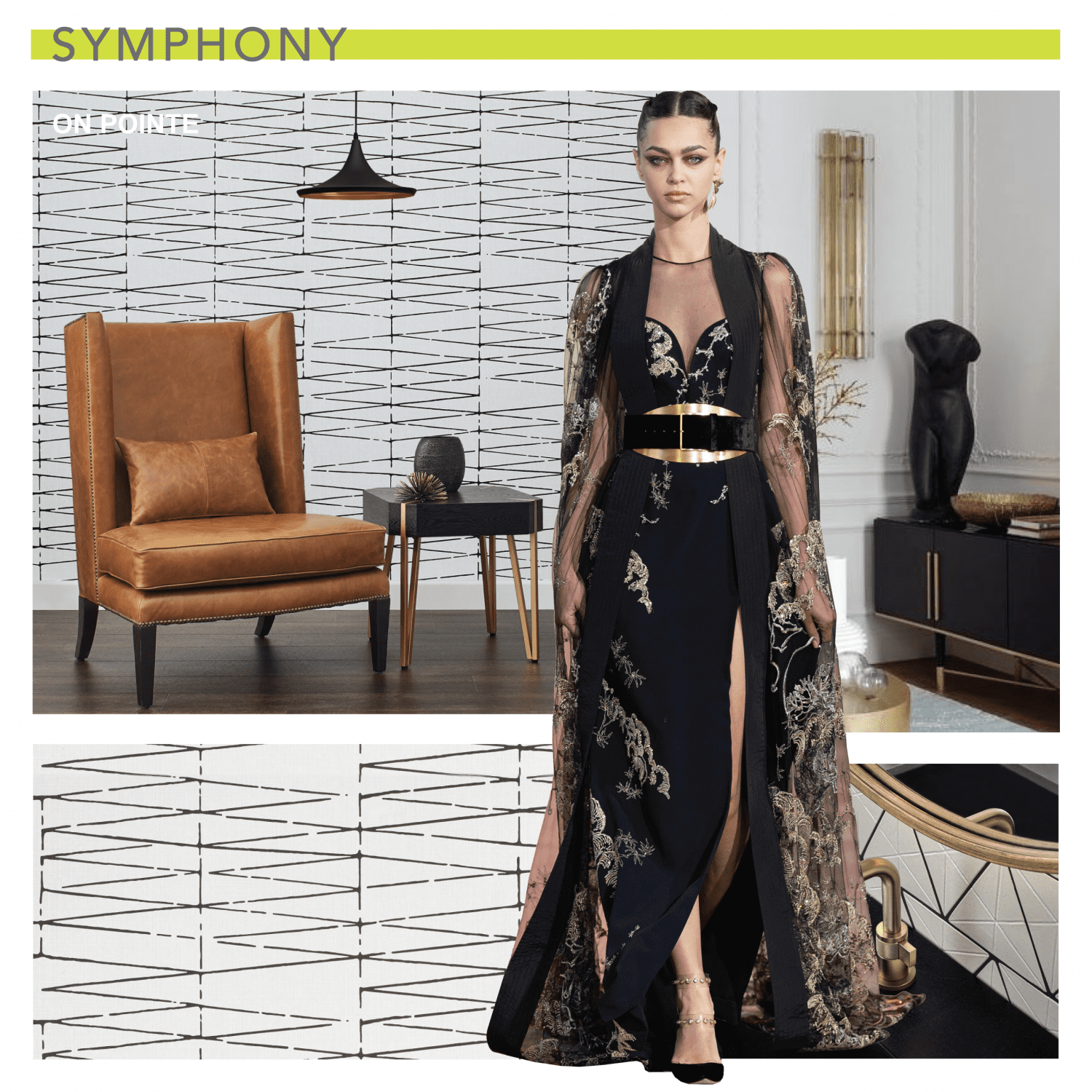 In the fashion realm, black is synonymous with class and flair. Design board above for On Pointe, by Symphony, incorporates a geometric black and white wallcovering with metal/gold accents for the interior design. By keeping black and white prominent, you can preserve an elegant effect.
What are your thoughts on this color pairing? Would you rather galleries have white or black walls to showcase colorful artwork? Let us know in the comments!