The Peacock / Green Peafowl 🦚 is a symbol of compassion, strength and purity, the feathers were a mark of the beauty of the stars in the sky.
The peafowl is native to India, while also displaying significance in its culture. The Indian peacock has iridescent blue and green plumage, mostly metallic blue and green, but the green peacock has green and bronze body feathers.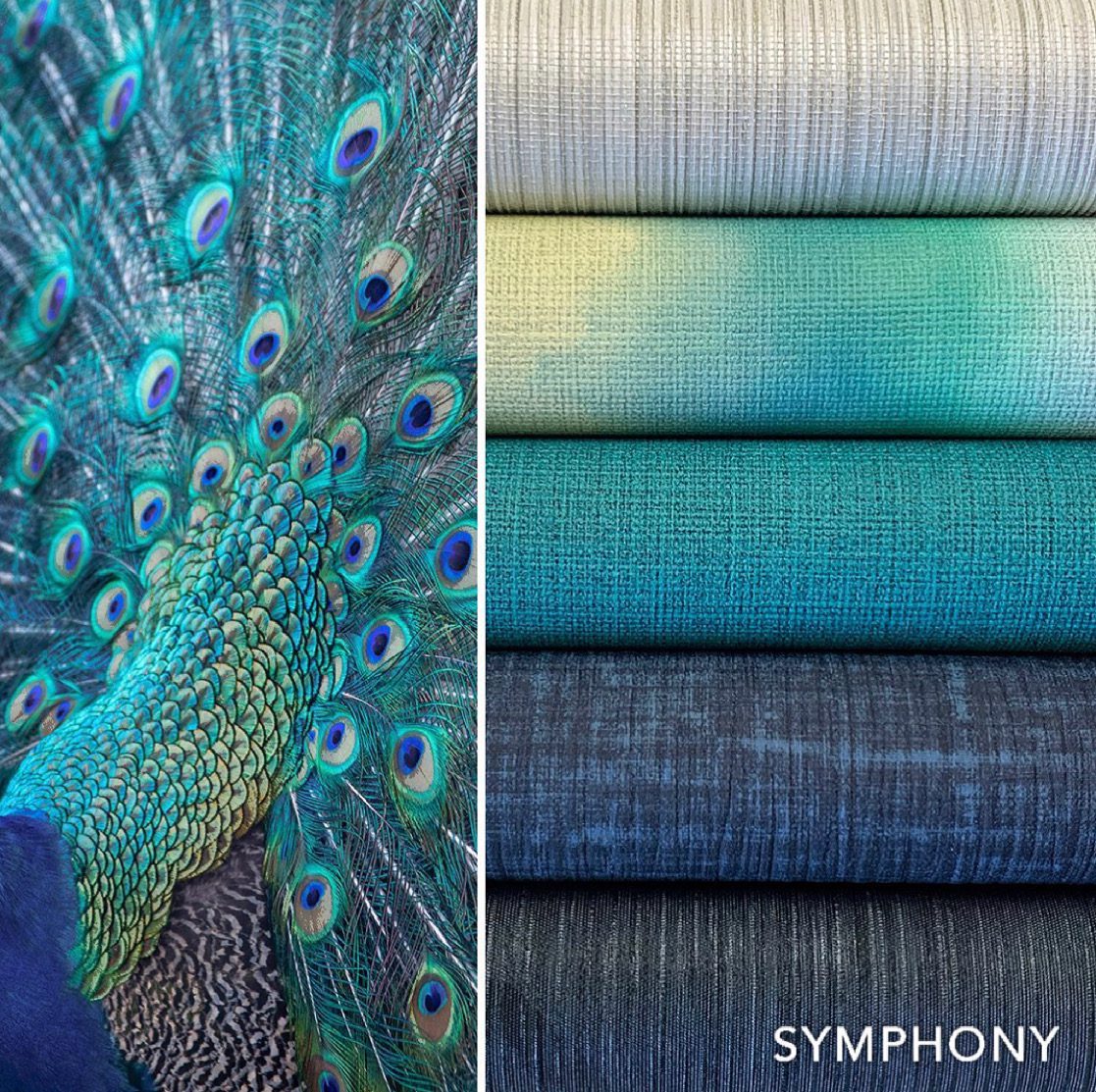 Saturated hues to brighten up your day 🦚 Inspired by peacock feathers, wallcoverings shown: Tiki (X) , Ink'd (X) , Ink'd Linen (X) , Demi-tone Linen (X) , Tropical Tune (X)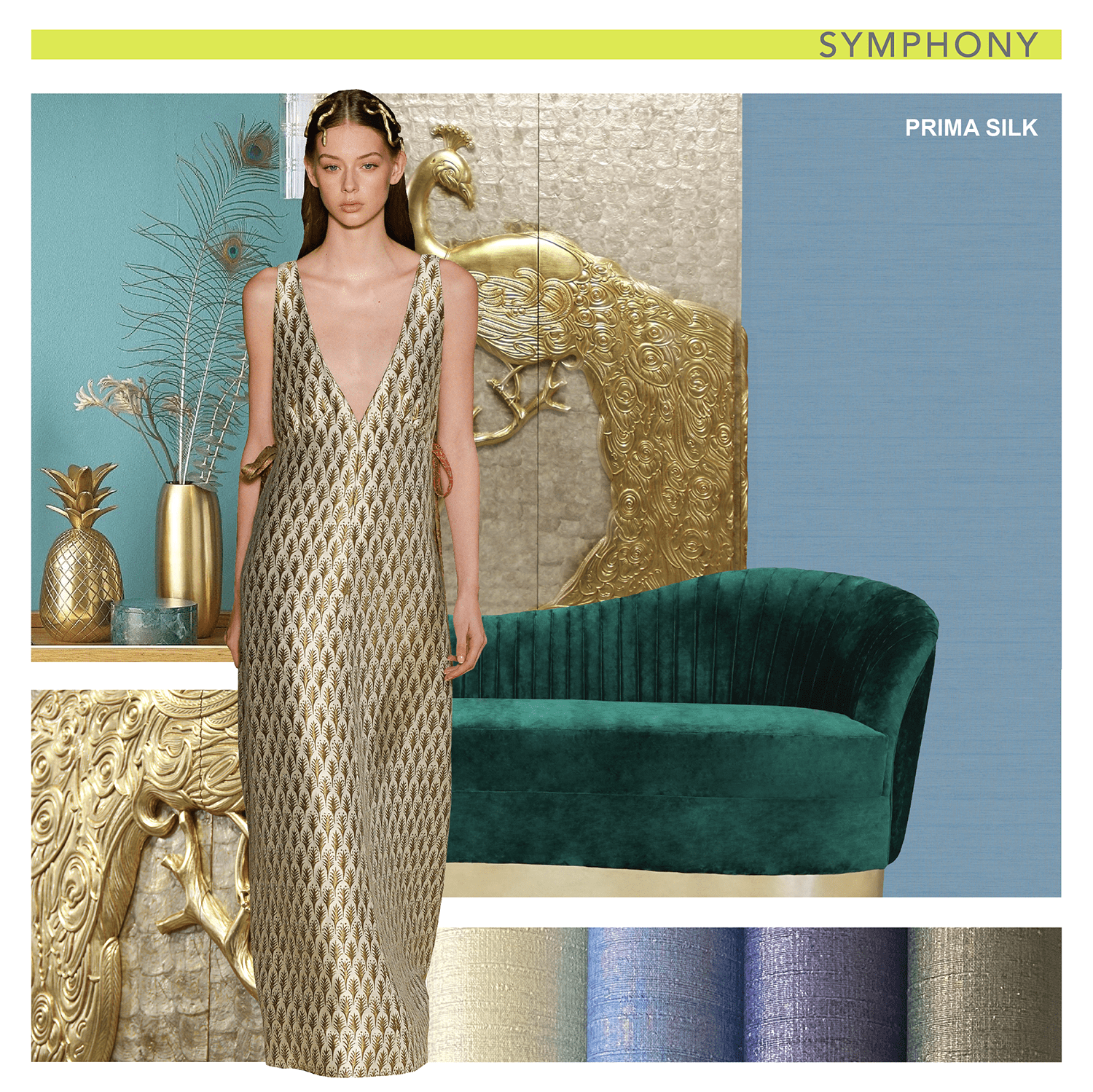 #DesignInspirations Prima Silk by Symphony. Order Samples  Prima Silk is a true mimicry of dupioni silk; with its quintessential nubby texture, subtle highlights, and soft metallic threads that appear to weave their way across the warp.
The Teak Tree is used in every aspect of building, from furniture and interior finished to construction of wooden sailing ships. Design Pairings : Lario (X) Wallcovering | Acoustic Wall Crackle (X) Wallcovering | Teak QC (X) Wood Veneer | TackNow (X) Tack-able bulletin board| Hexagon (X) Wallcovering
By Christian adoption of old Persian and Babylonian symbolism, the peacock was associated with Paradise and the Tree of Life, the bird is associated with immortality. Order Samples for Mystic Garden Digital Wallcovering.