Stylized emboss of natural elements with a touch of pearlescent. Avion brings a sense of the outdoors in.  
Avion is available in 15 coloways, from neutrals to colors | Order Samples (X) | Request A Quote (X) | Locate Your Rep (X)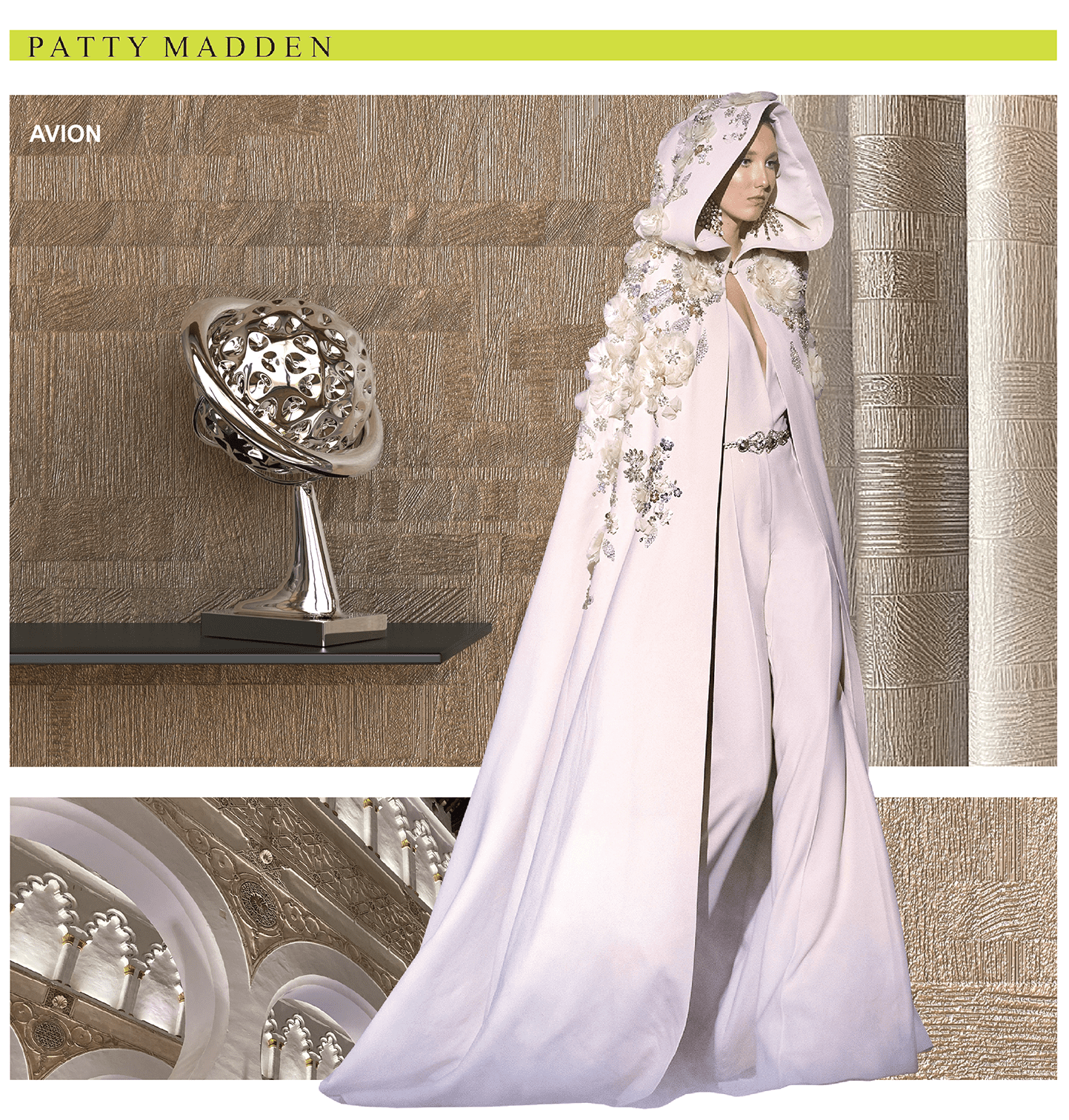 #DesignInspirations Avion by Patty Madden 🌿 (LXB-AVN-14) Avion captures the beauty of organic texture and geometry.