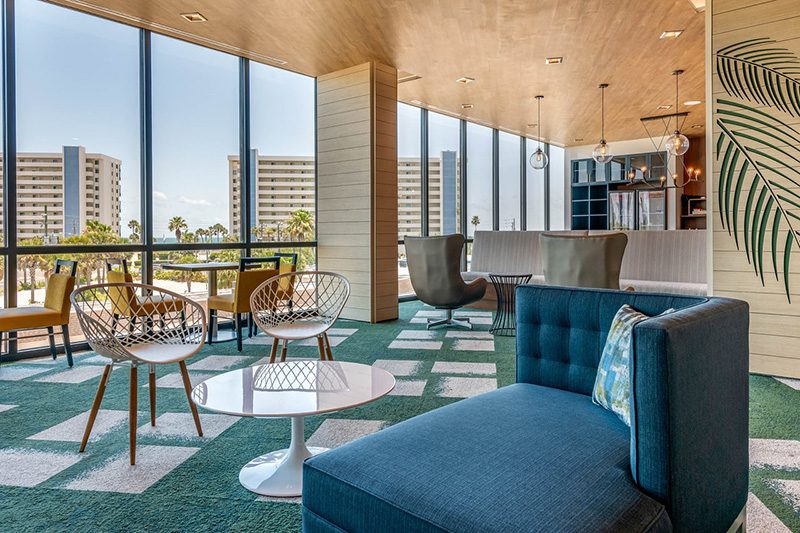 The Cambria Suites Hotel is a new building in the heart of Madeira beach community.  This upscale hotel offers stylish décor with thoughtful little extras—like a rooftop infinity pool and elevated courtyard with ocean views.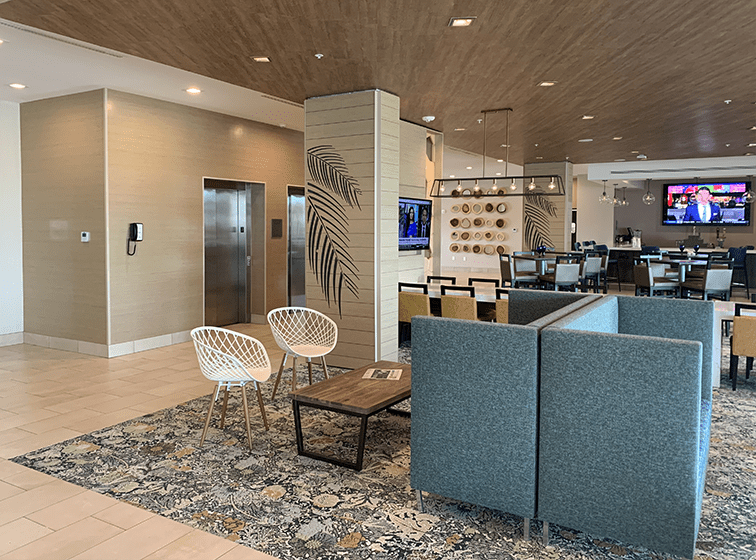 AAM matched finishes across screens, wall panels, furnishings and wallcovering using Real Wood Veneers' Recon English Oak veneer.  Custom phenolic screens with "Groove" and "Groove Thru" designs for columns.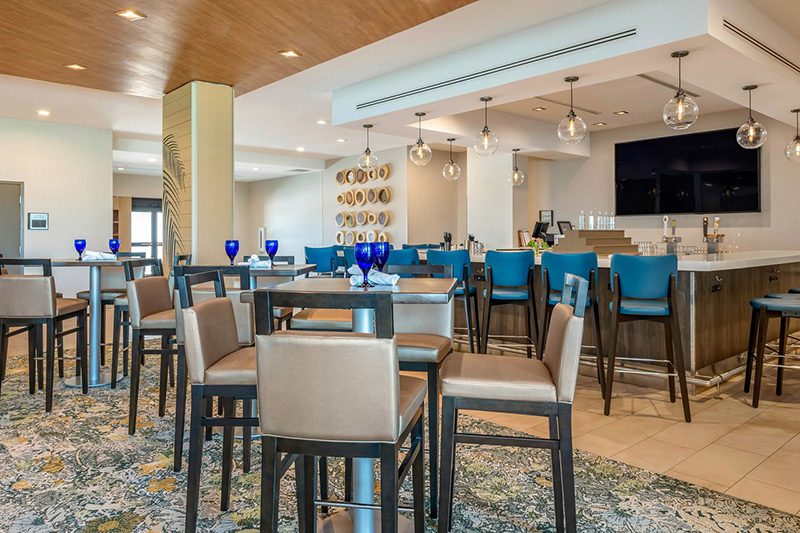 Removable panels and screens for information and television housings utilizing AAM's panawall system. Real Wood Veneer Wallcovering for elevator surround walls and ceilings.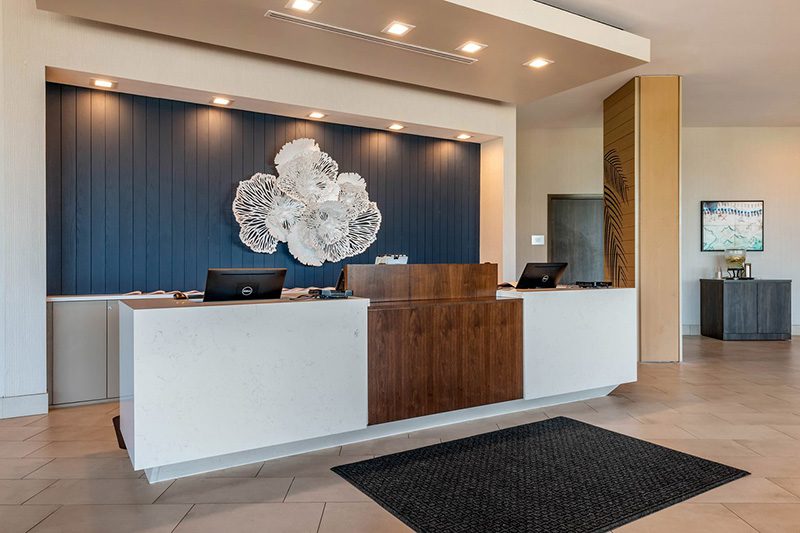 Order Samples : Recon English Oak QC ( X )  | Request a Quote ( X ) | Locate Your Rep ( X )