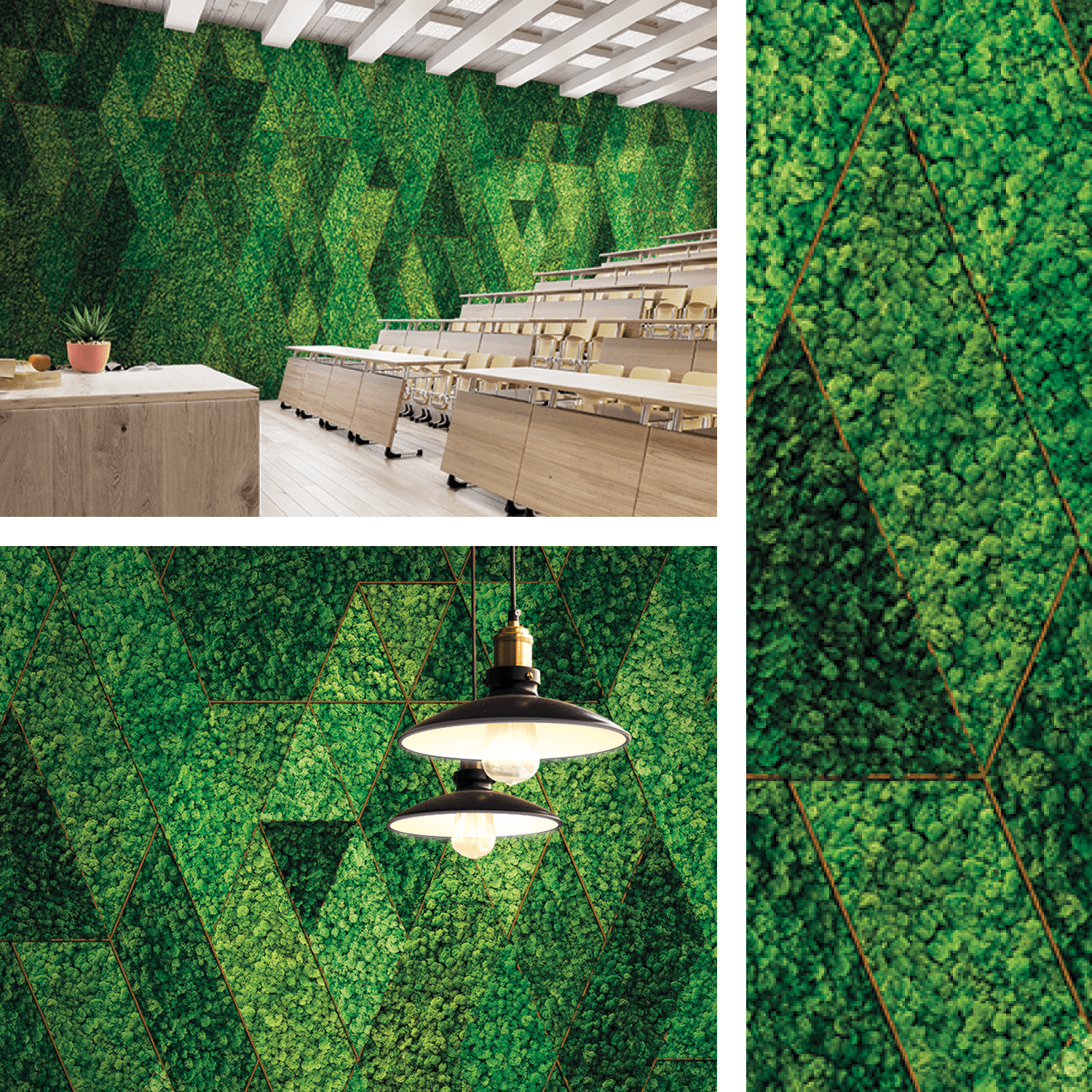 High Performance Standard Repeat Acoustical Wallcoverings: A curated selection of repeat-pattern designs printed via dye-sublimation on Acoustical Felt, derived from 100% post industrial recycled ♻️ polyester, with Fosshield Antimicrobial Technology ( Silver & copper ions incorporated into the polyester fiber naturally attack microbes. )
#DesignInspiration Living Wall ( LSAW001-02 ) by Level Wallcoverings🦚 Think of nature and see green in all its glory, expressing renewal and balance. Green has a strong association as a refreshing and peaceful color.
Researchers at University of Melbourne found that office workers can improve concentration by glancing out a window at a green roof for 40 seconds. According to the authors, the green provides a "restorative" effect that allowed study participants to regain the mental resources they needed to concentrate on their tasks.
Occupation noise exposure, or noise control, is paramount to creating a positive environment. Hospitals, universities, businesses and industries everywhere are trying to manage their noise levels.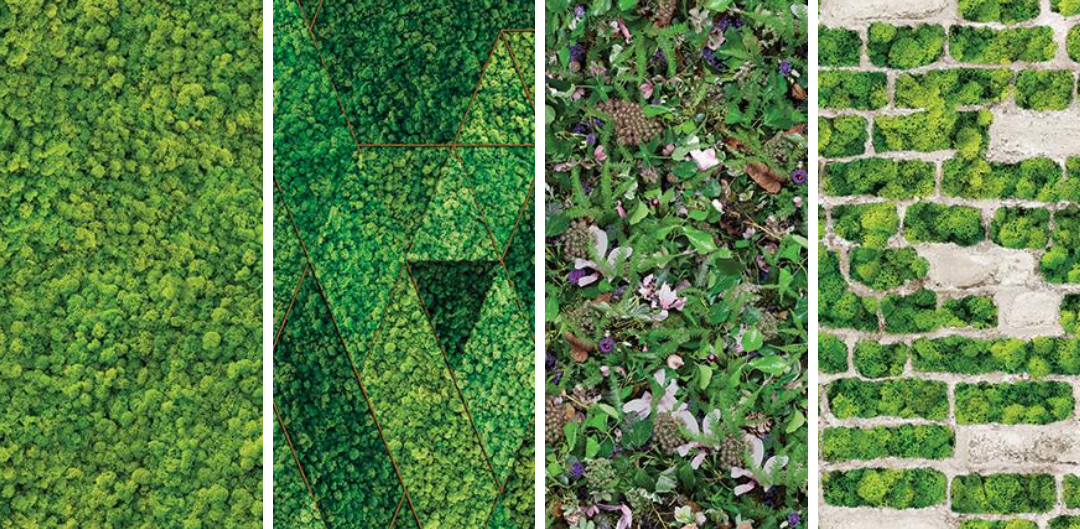 Provides an acoustically rated noise coefficient (NRC) of .20.
Highly resistant to shrinking and stretching.
Coated for maximum stain resistance and lightfastness (has a lightfastness rating of 5).
Does not absorb moisture making it a durable and long-lasting solution.
Easily installed using traditional wallcovering paste and butt seams leaving no visible overlap.