GRID® wall panels are made from durable, class A Fire Rated, water resistant and impact resistant phenolic. Standard anodized aluminum reveals can be custom colored for deeper customization. The result is a panel system that can withstand the rigors of relatively harsh environments and can be delivered and installed very quickly. 

Available in both Real Wood and Faux wood as well as hundreds of solid colors and accent finishes, the GRID® wall panel system is for perfect for use in high traffic areas where wall protection is a must. 
The panel surfaces are anti-microbial and chemical resistant making them perfect to with-stand harsh cleaning substances and ideally suited for clinical installations.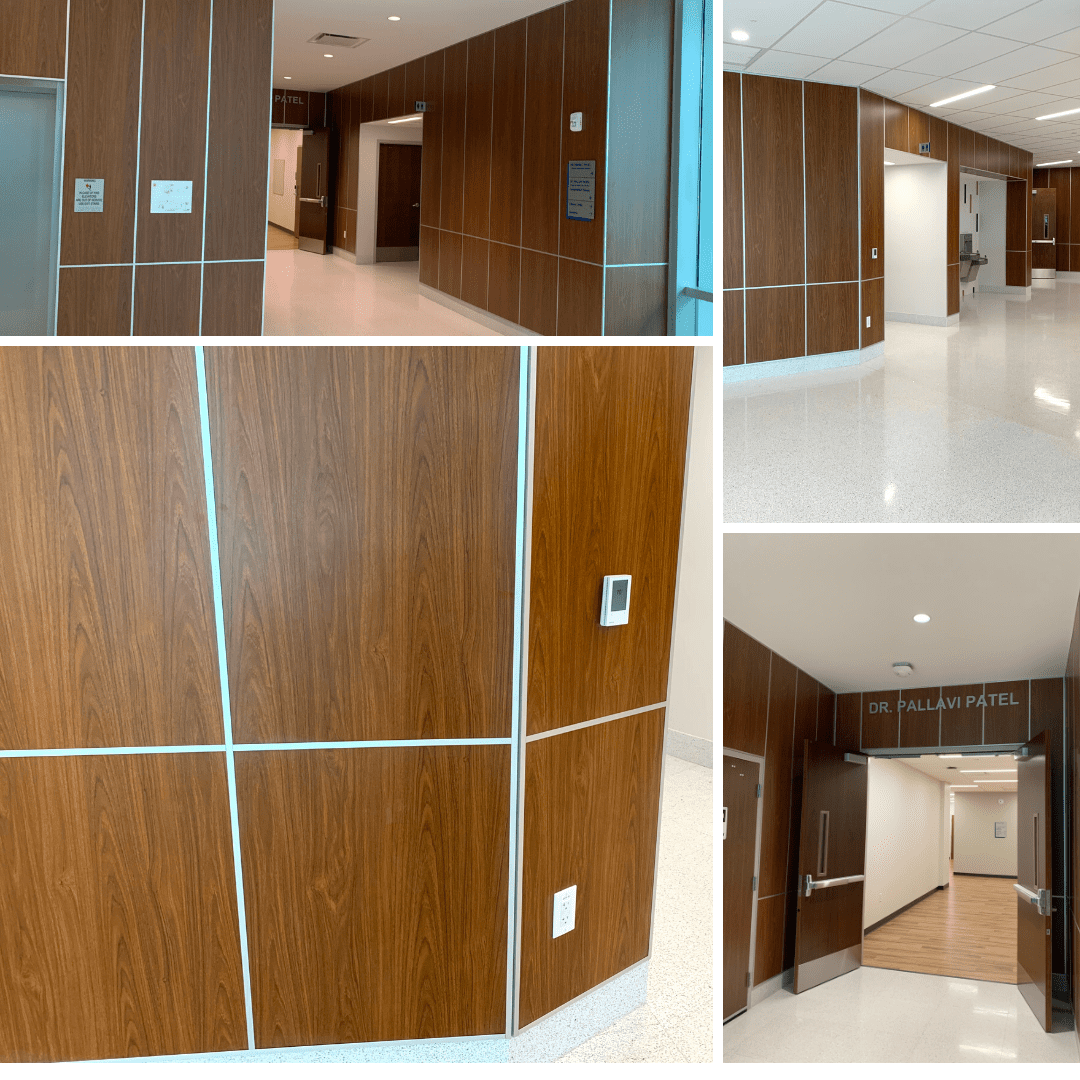 Project Highlight: Nova South Eastern University, where the requirement for hi-impact finishes and beautiful wood surfaces were a pre- requisite. Utilizing Carbon Zero HPL® Phenolic Wood panels, GRID was a perfect solution that helped to reduce the installation time by over 50%.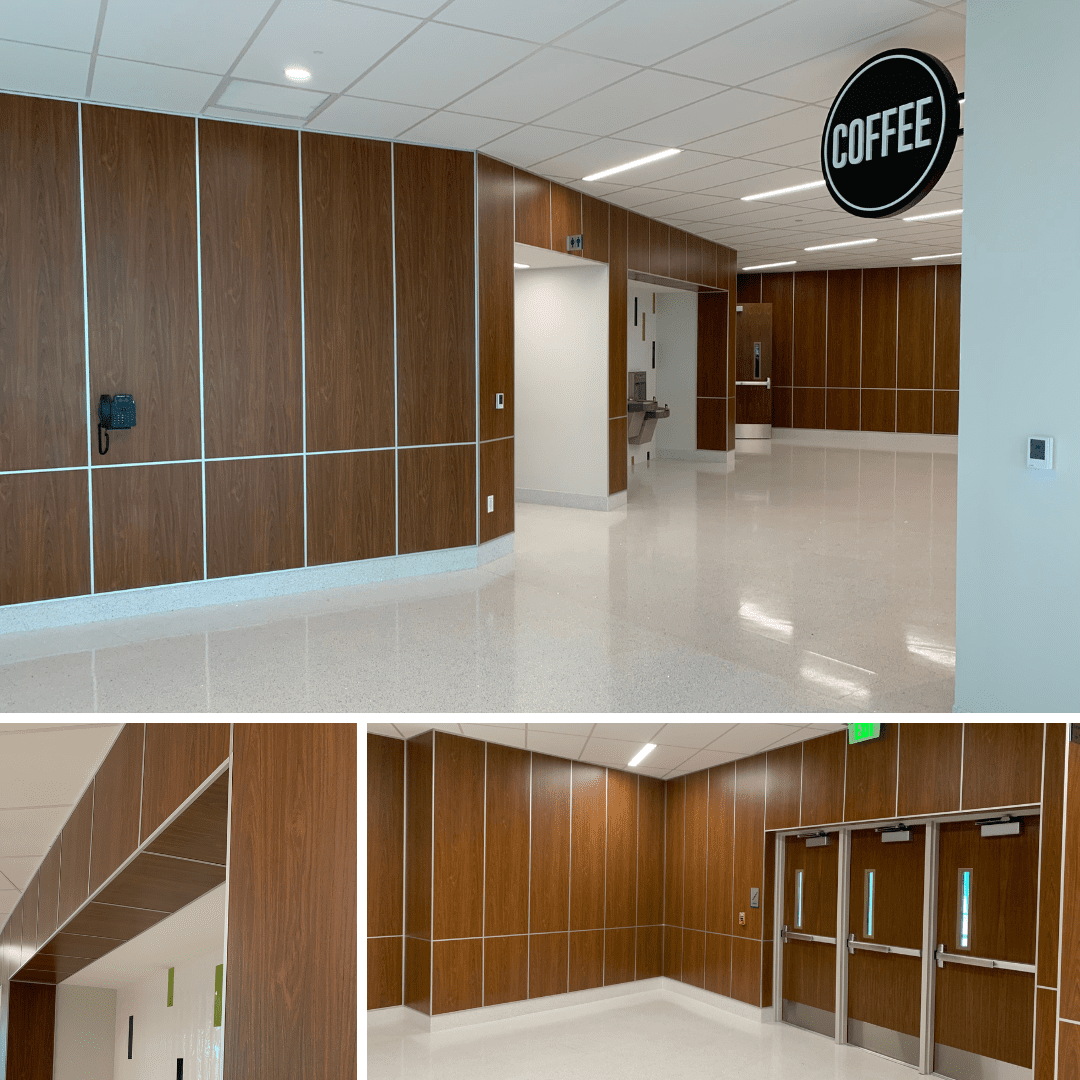 Key Features include :
Fast to install
Only 3/8″ total projection
Thinnest in the industry
Durable high impact
Fire rated
Water resistant
Chemical resistant
Hundreds of colors, faux woods and abstracts
Real Wood Veneers available
Request A Quote (X)  |  Find Your Rep (X)  | Contact :  Info@nationalwoodsolutions.com