Delicate, exotic and graceful Orchid represents love, luxury, beauty and strength. Orchids are native to tropic regions of Asia and Australia such as the Himalayas and the Phillipines. 
The Aztecs were known to drink a mixture of vanilla orchid flowers and chocolate to give them strength. In ancient Greece, orchids were associated with virility and male fertility. In traditional Chinese medicine, the orchid was used to help cure coughs and lung illnesses. (Golden Orchids) (ProFlowers)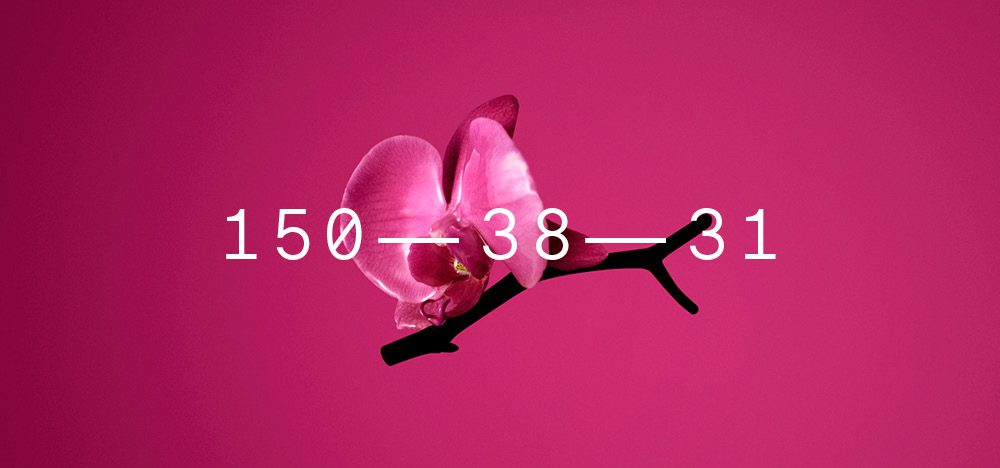 "This highly valued tropical plant is admired for its beautiful, long lasting flowers and distinct scent. Reimagine this magenta pink in lustrous materials, metallics and reflective surfaces." – WGSN + Coloro
The color magenta represents universal love at its highest level. A combination of red and violet, magenta contains the passion, power and energy of red, restrained by the introspection and quiet energy of violet.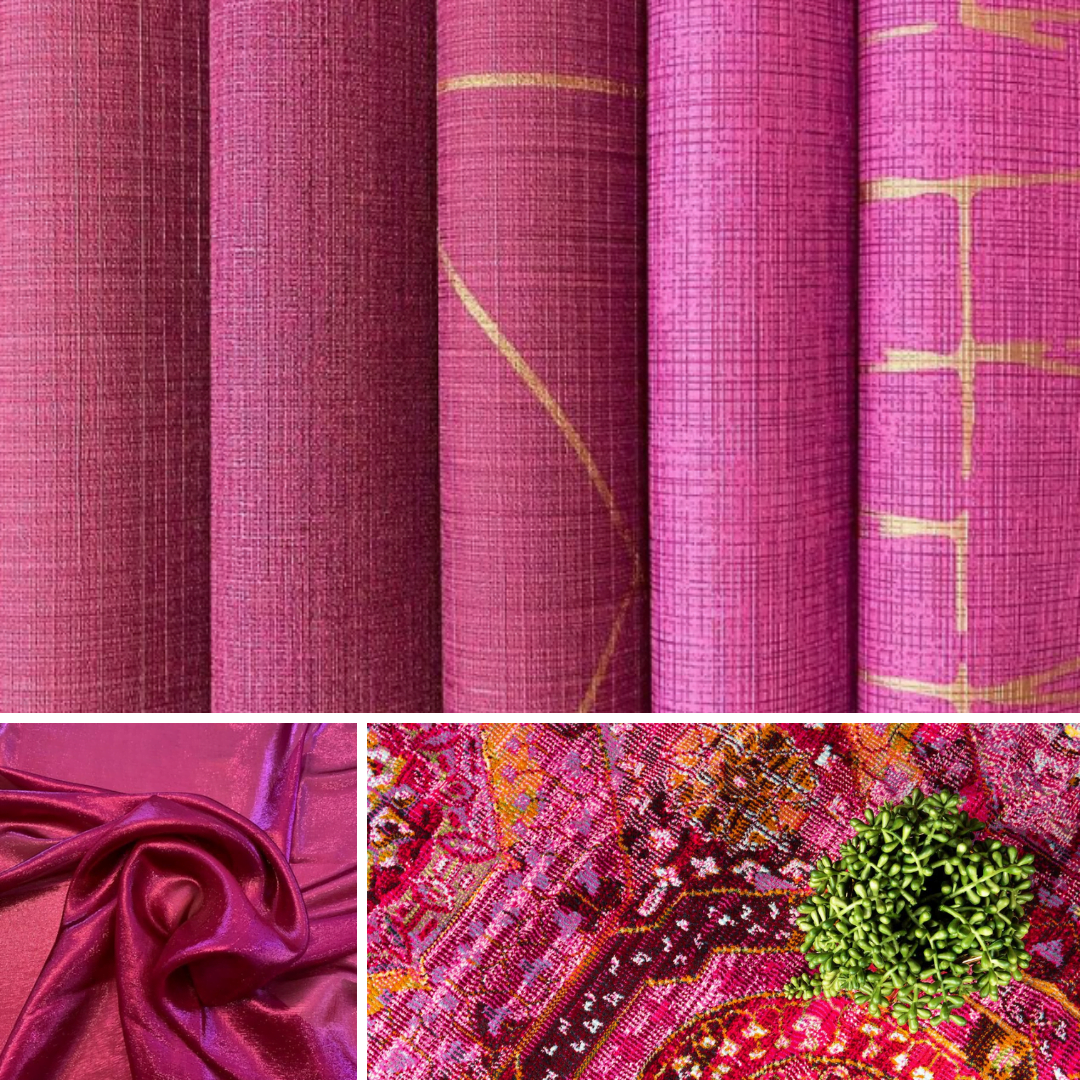 Magenta encourages open-mindedness and to seek answers beyond what is considered to be normal and conventional. Patterns Shown:  Angles Silk (X) , Panache (X) , Angles Max (X) , On Stage (X) , On Pointe Petite (X)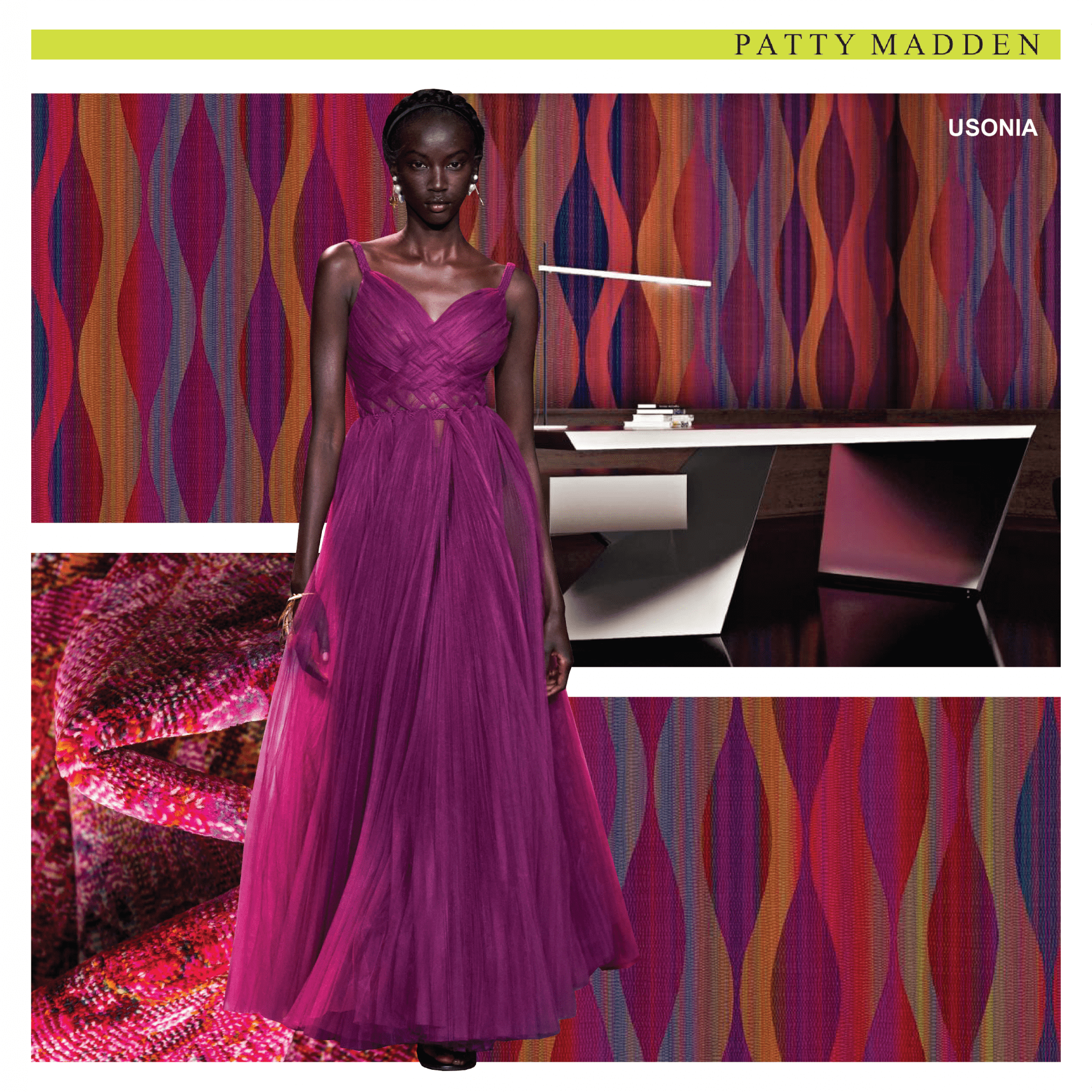 #DesignInspirations Usonia by Patty Madden Digital. Order Samples  Choose a vibrant design for your walls and keep the rest of your room neutral.