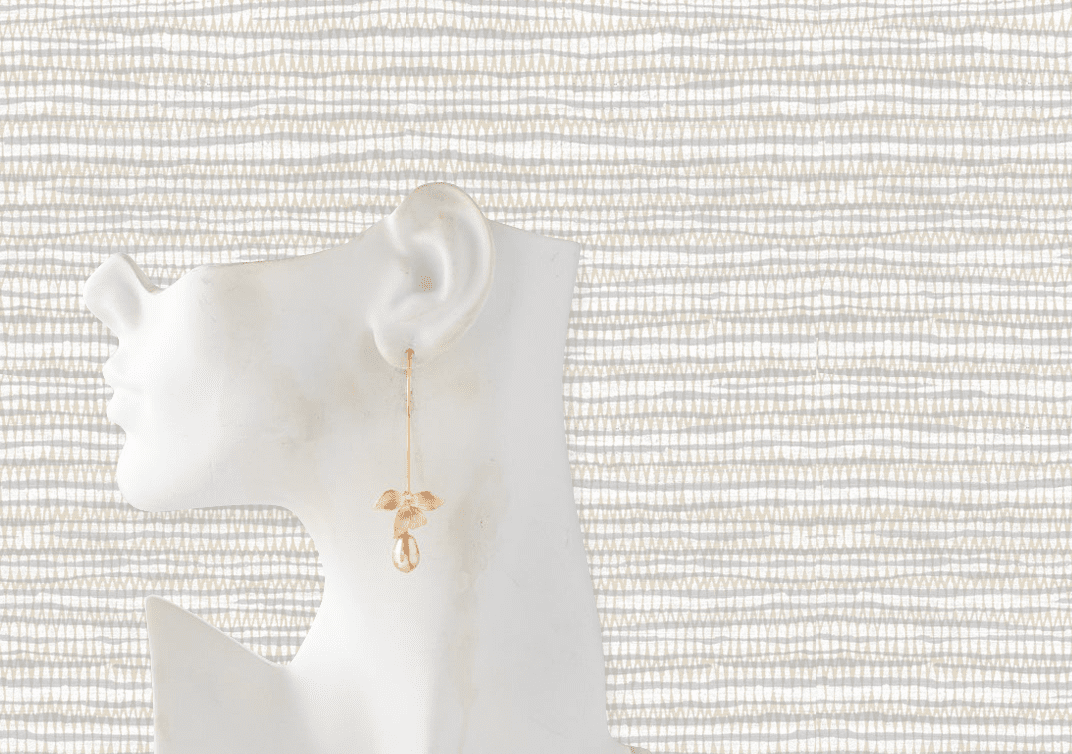 Pearls rank among the most popular gems in the world. With a serene beauty, they possess an elegance that can shine alone. Pearls, especially freshwater varieties, can occur in varied and unusual but beautiful shapes.  Fiji (Shell CM126-2517) by Command Wallcovering resembles the elegance and soft white lustrous orbs of pearls. NSF/ANSI 342 Standard certified.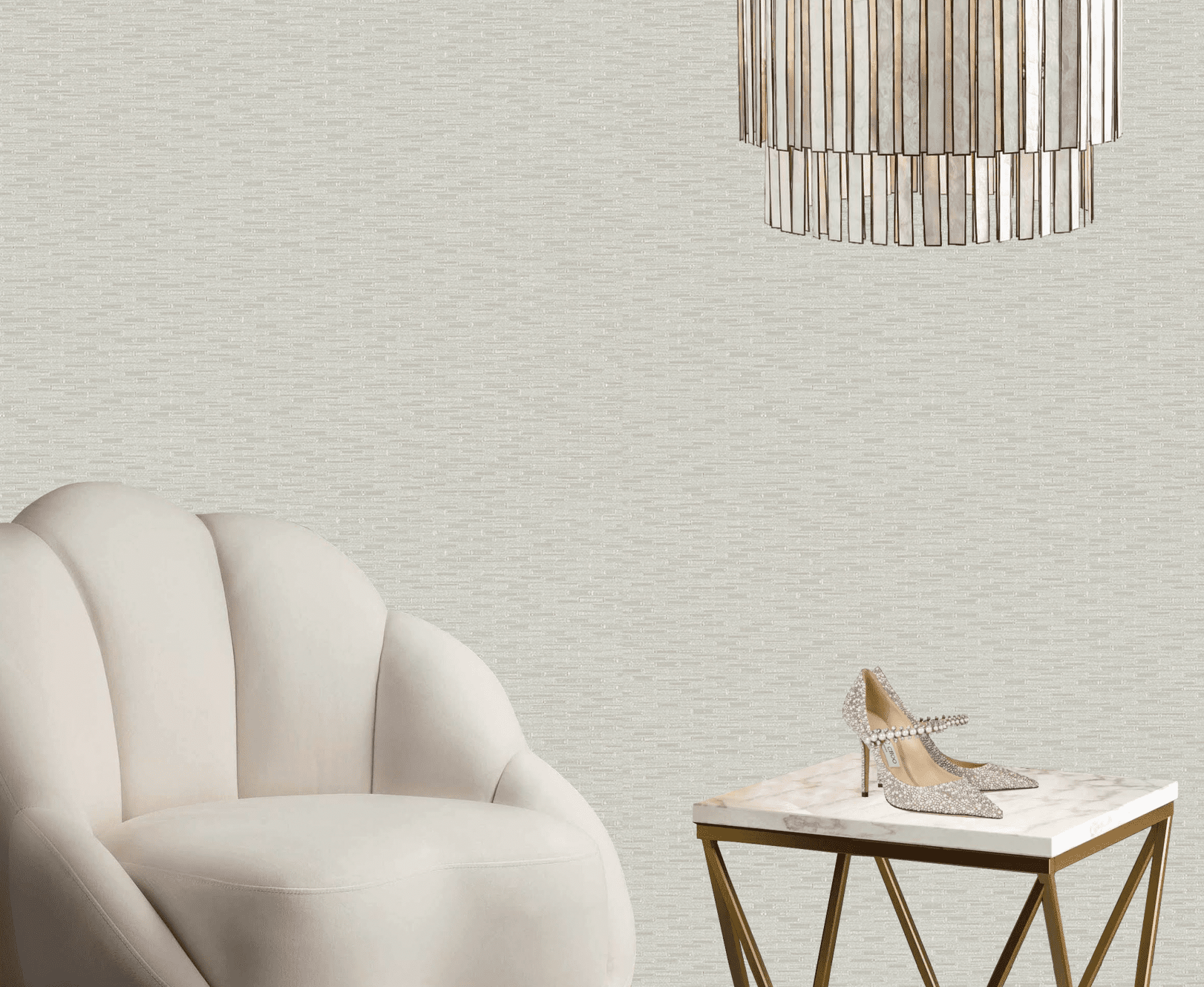 Capturing the essence of century's old dry stone walls, Pedra ( Persian Pearl CD2-PED-16 ) by Colour & Design is paired nicely with chandelier made from natural Capiz shell and marble accent table. This wallcovering is a 32 oz. Type II wallcovering and NSF/ANSI 342 Standard certified.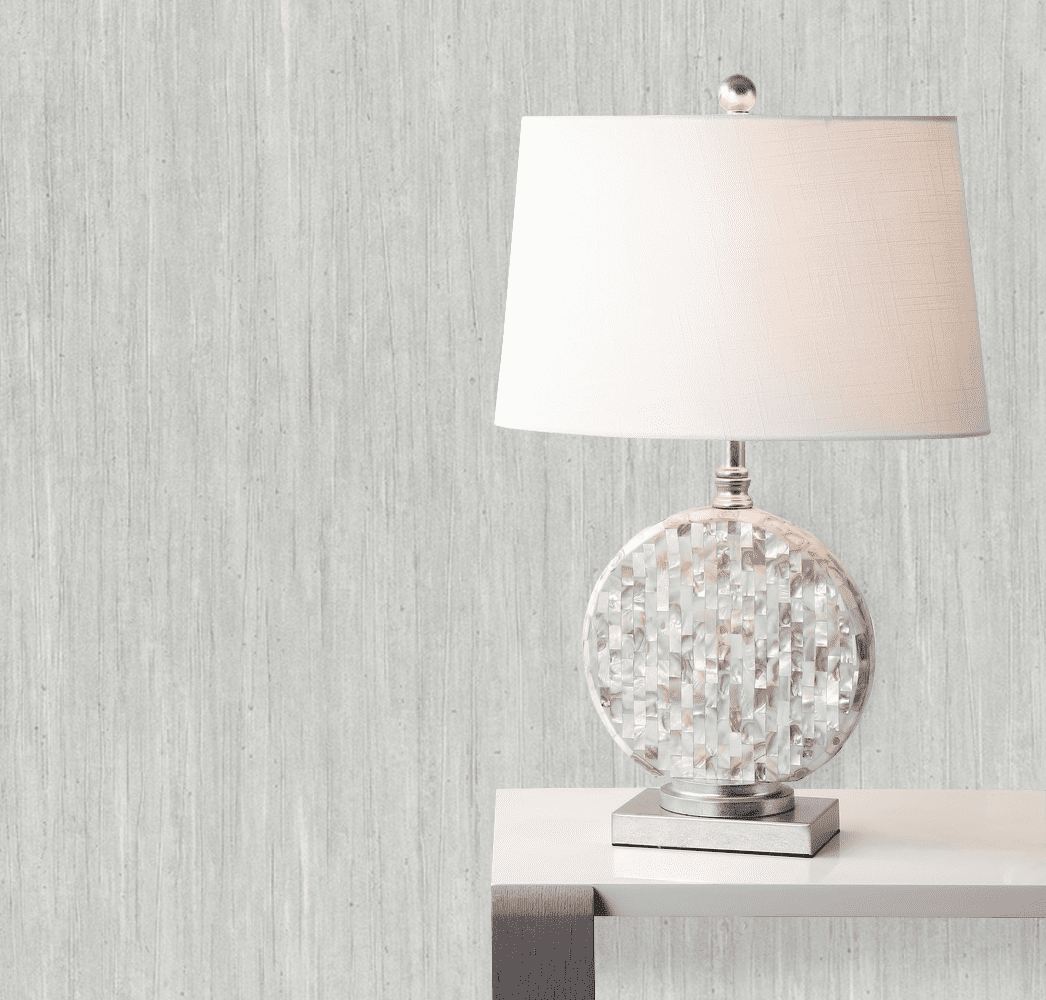 Winter Sky by DeNovo ( Freshwater Pearl DN2-SKY-01 ) a vertical washed fabric effect paired with a pleated silk emboss. Winter Sky is presented in a variety of neutral shades that will leave you feeling relaxed and refined. Add a touch from the ocean with Mother of Pearl lighting. Fun fact: Mother of Pearl is believed to have stress-relieving properties, bringing calmness and stimulating intuition and creativity.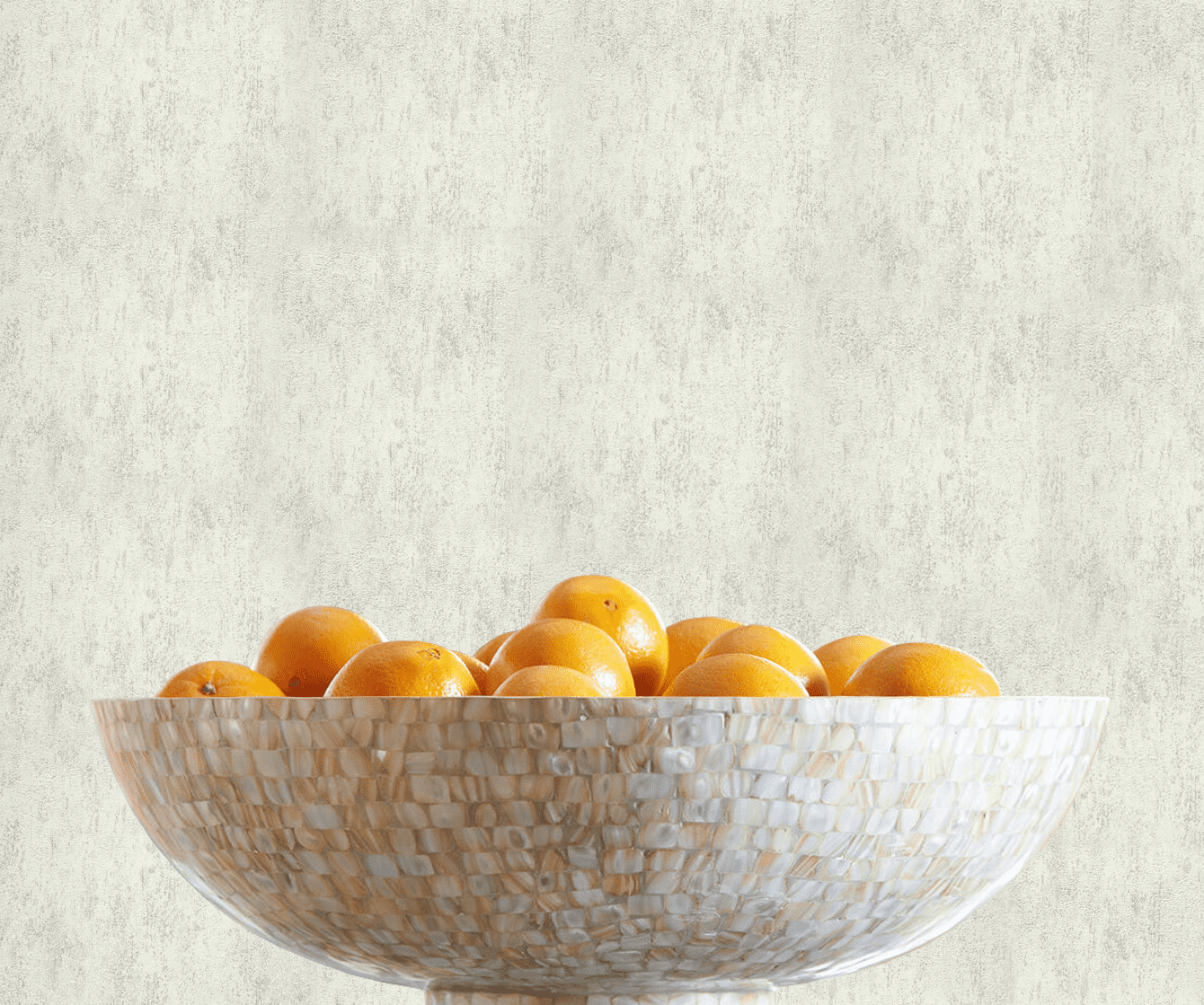 There are many ways to incorporate Mother of Pearl into your designs. From chandeliers, vases, side tables, accents and bowls. Back in the 1880s, many leaders of London street traders used an abundance of mother-of-pearl buttons to decorate their suits. Patina Stone ( Polished Pearl Y47484PT ) by Vycon Wallcovering  mimics the artisan techniques used by master craftsmen. The essence of weathered, layered stone can coordinate with Patina Stripe ( Y47498PS ).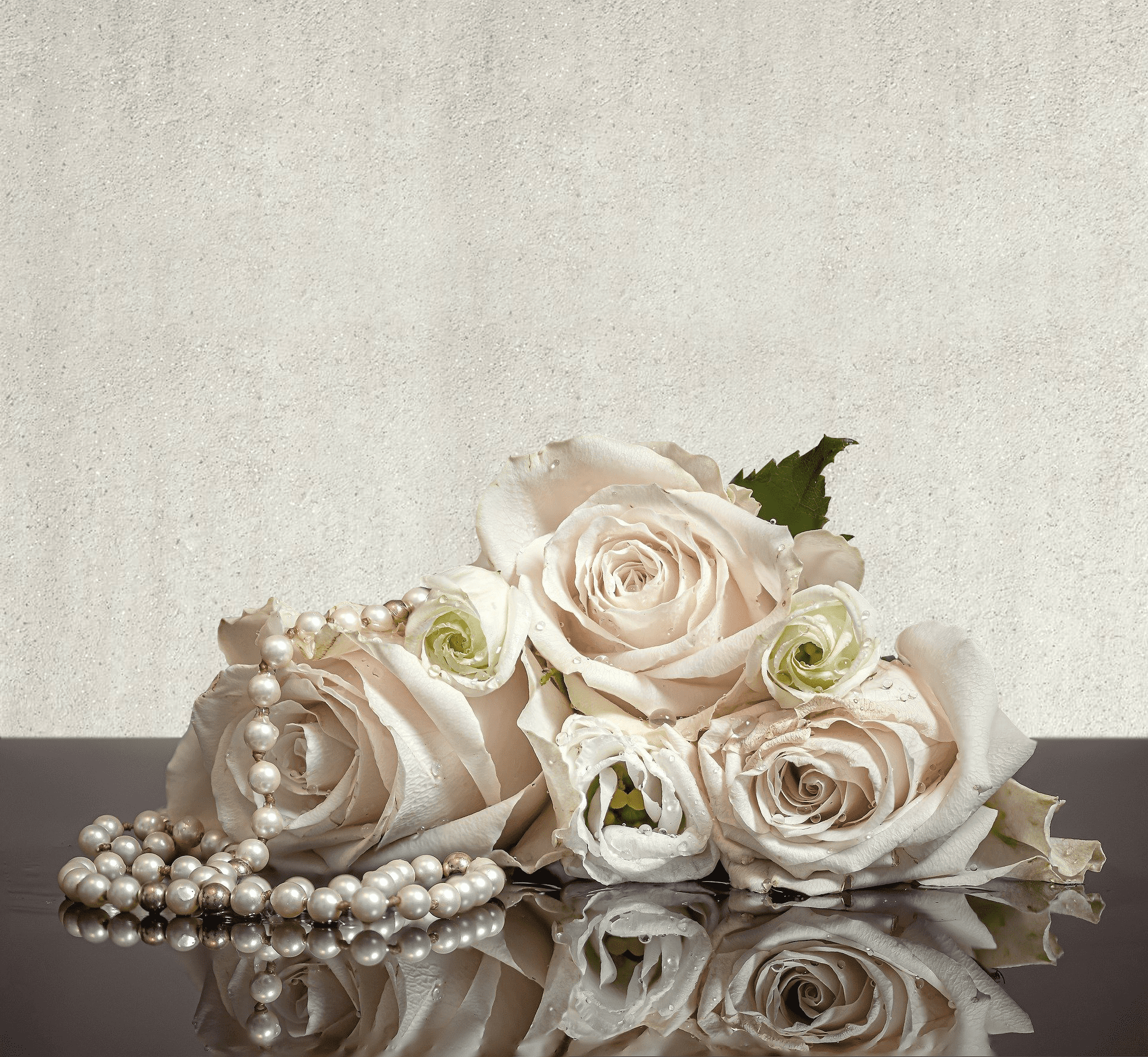 Meteor Shower ( Pearl Mica Y47098MW ) by Vycon Wallcovering mimics the twinkle of stars radiating from the night sky. Proprietary ink techniques create the perfect collision of mineral texture and growing particles. Many cultures have made lunar associations with pearls. These connections are further reinforced by the Moon's association with the watery domain where pearls are born. 
Does your boutique or shop need acoustic solutions? Checkout Acoustic Wall Mosaic ( Pearl AS-421-01 ) recycled textile made 100% from water and soda bottles. This anti-microbial and anti-bacterial textile can be used for Wallcoverings, acoustic panels and partitions. Learn more about Fosshield Technology | Acoustic Solutions 101| Digital Acoustics