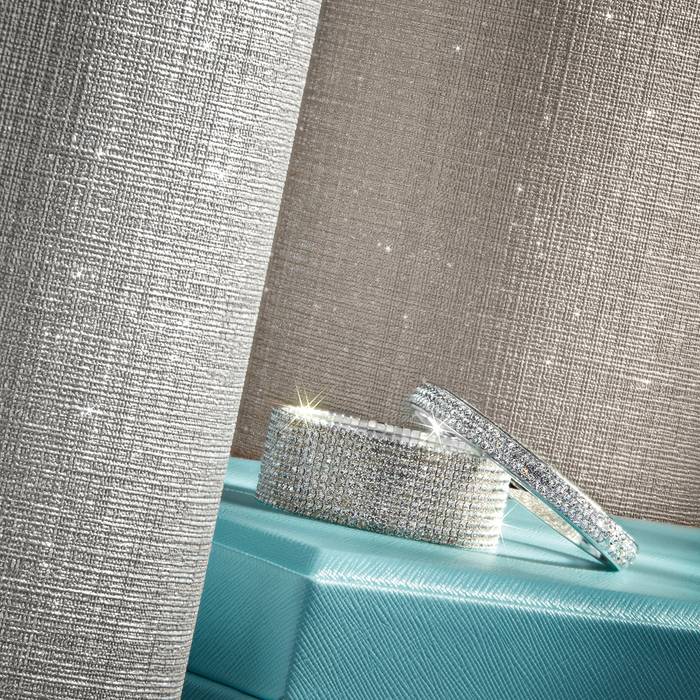 This linen look goes far beyond its classic roots with an artistic wash finish…tiny particles emanate just enough subtle sparkle giving  dramatic dimension and shine to room settings.
Make a lasting impression with a choice of 18 exquisite colorways. Order Samples  . With Aqua-Clear Topcoat, this wallcovering  is durable enough to withstand CDC recommended cleaning solutions. Learn more
#DesignInspiration Bellalino by Colour & Design. Neutral wallcoverings allow for other design elements to pop. Add crystals for additional shimmer, and velvet fabrics to complement the sparkles.