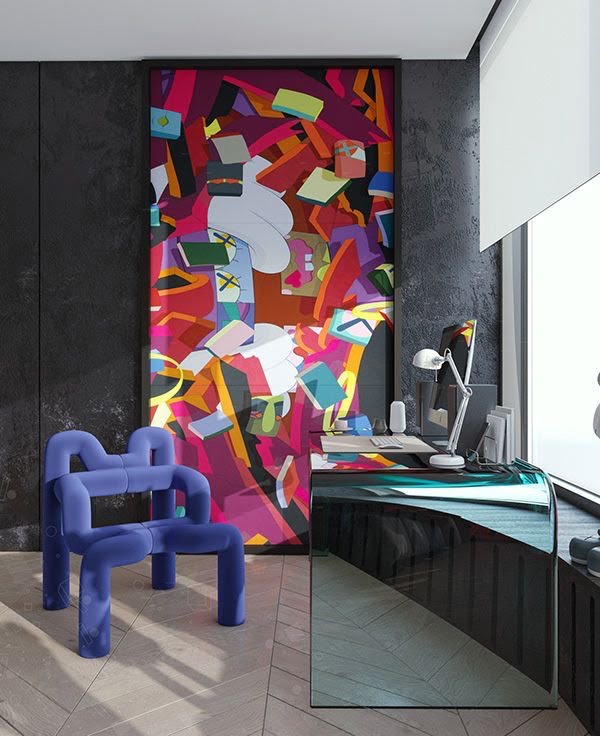 Whimsical Interior design inspires creative freedom. In a world that's very black-and-white,  it's nice to have vibrant focal points.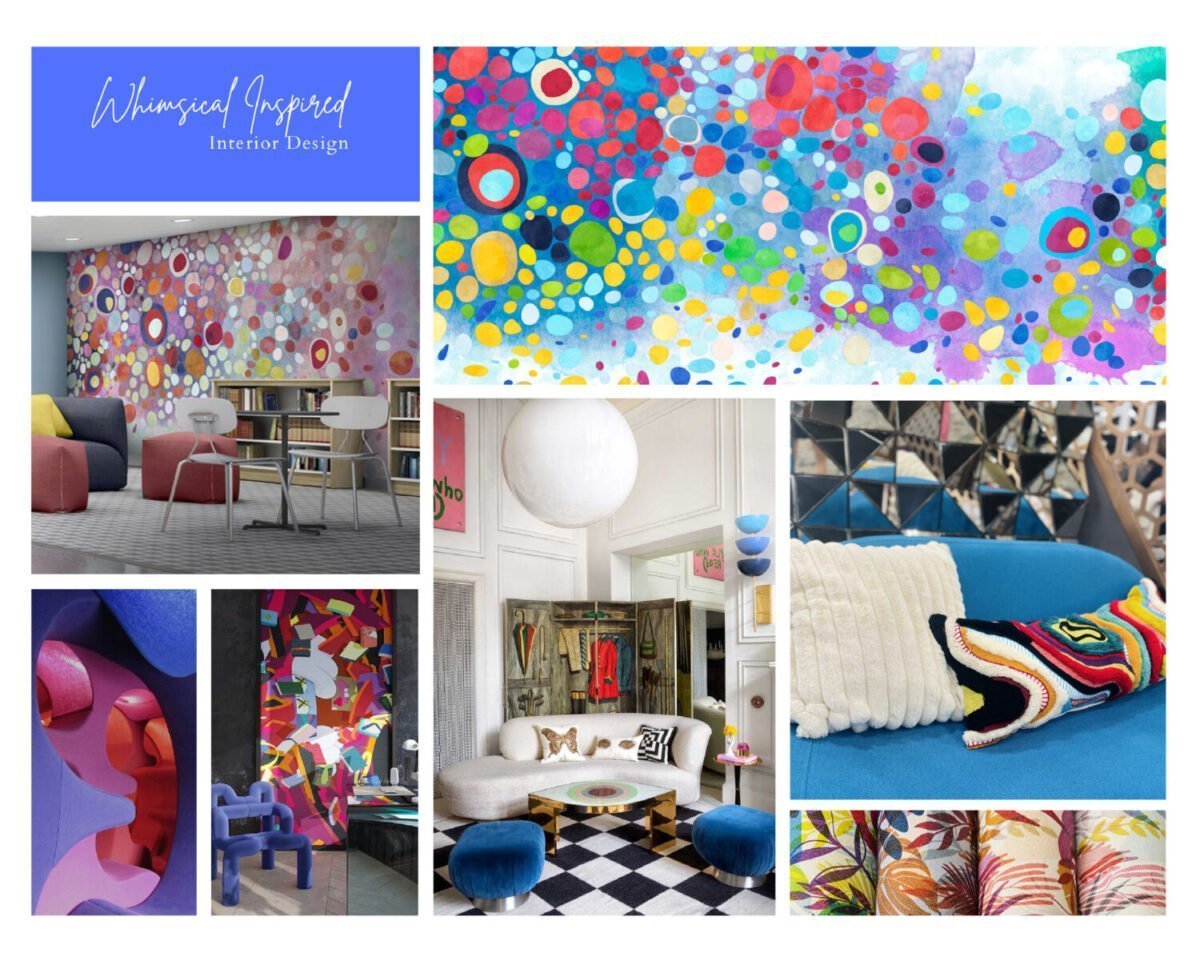 Combine eclectic decor with cool and warm colors, mixed metallics, pair masculine and soft elements together for a harmonious interior.
You can choose neutral wallcoverings and bring in color with digital murals. Browse our collection | Click here |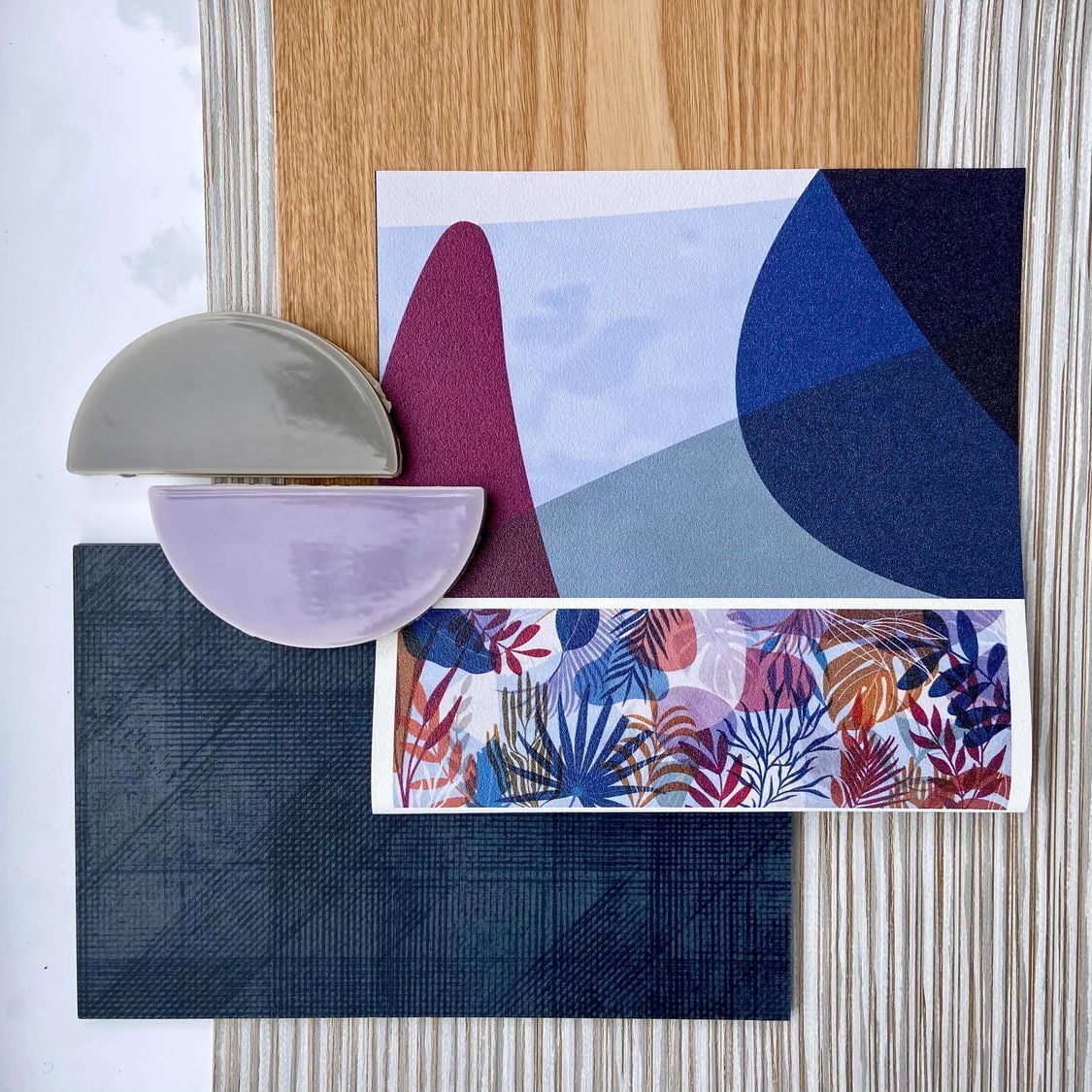 "I love how the scale of the botanical elements mix with the vibrant colored shapes in the background.  This pattern is a centerpiece that could work in a multitude of interior environments.. The eclectic colors of the wall tiles pair beautifully with the mural. " -Kristen Holden
Choose from hundreds of patterns in our Level collection for Acoustical Panels, custom- specified on Nimbus® Acoustically Transparent Fabric, coated for maximum stain, bacteria and fungi resistance. | Contact Your Rep | Learn more |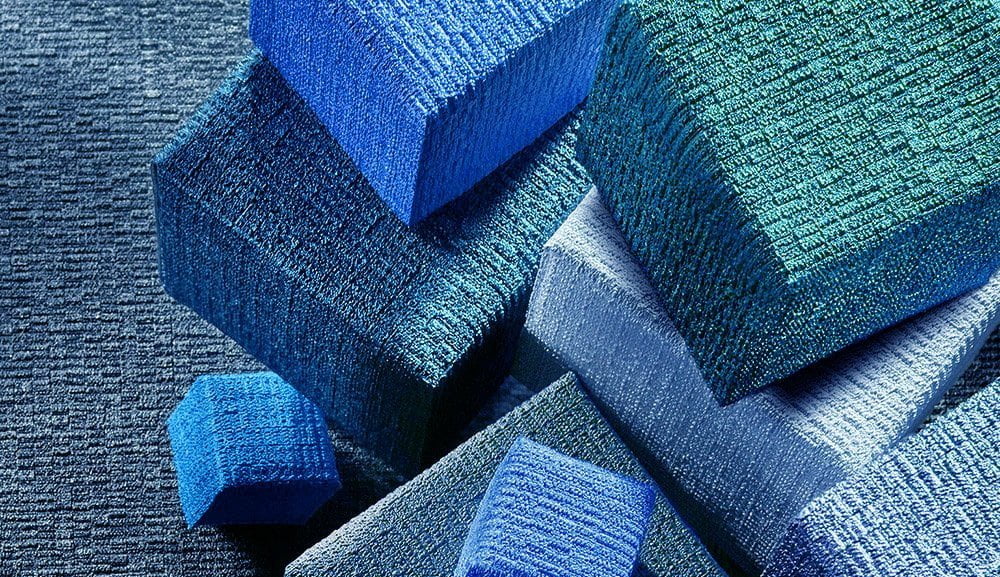 Our collection of products meet the Sustainability Standard  for Wallcoverings (NSF/ANSI 342) meaning they are developed to support environmental requests for green building products.  | View Gallery | 

Enhance creative spaces with graphic artworks that inspire uplifting thoughts. Playful murals that reinforce positive messaging helps classes feel more community-driven.